Looking Out for You and Your Car
We know that family, your job, and your lifestyle are important; we are a family run business. Our customers lead busy lives, and when it comes to auto service, their list of priorities goes something like this:
Help Me Keep My Car Running Reliably for as Long as I Decide to Keep It
Help Me Avoid Breakdowns and Accidents
Offer Reasonable Prices
Provide Friendly, Knowledgeable Customer Service
Get My Car Fixed Correctly in as Short a Period of Time as Possible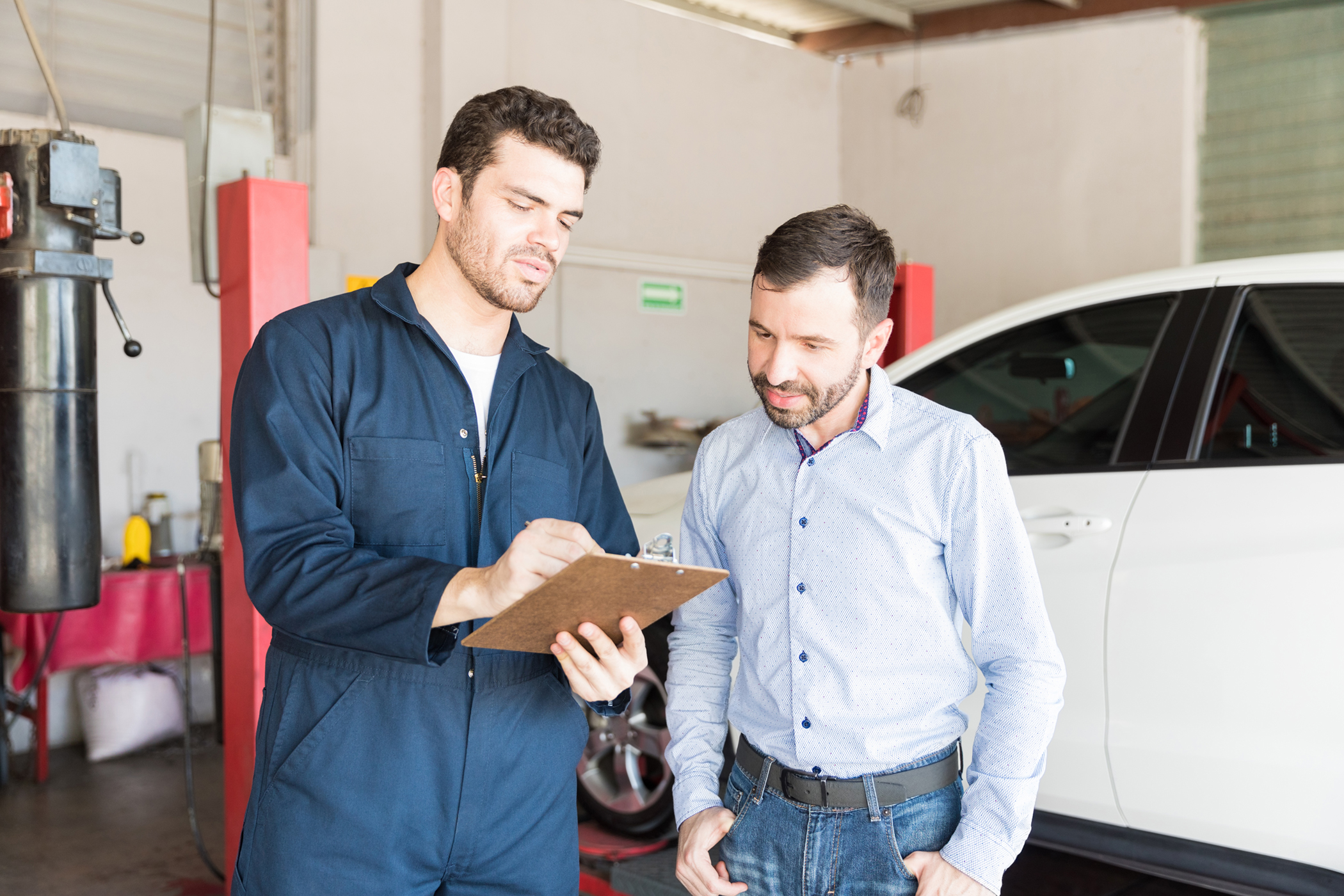 Our services, policies and procedures are set up to make this happen. We hire the best automotive technicians we can find, provide them with job security, training and a great place to work. We practice preventive and predictive maintenance and help you stay on track with your scheduled maintenance. Additionally, we stay on top of technological advances and strive for the best we can offer in customer convenience and value.
Repair & Diagnostic Services
Preventative Maintenance
Hybrid & Electric Vehicle Repair & Maintenance
Maryland Vehicle Safety Inspections
Tire & Wheel Sales & Service
Auto Exhaust & Emission Repairs & Service
Car Evaluations, Pre-Purchase Inspections, and Advice
See Why Our Customers Love Us!
"I had an intermittent squeaking noise in the clutch of my 2002 Honda CR-V. I called to attempt to describe it and was invited to come in. They were able to immediately take it for a test drive with me to try to get it to make the sound. Success! I was told the clutch was fine and they only needed to squirt some stuff on the clutch pedal. In addition, I asked advice about the timing of my next oil change since I don't drive an average number of miles. I was told to come back in 1000 more miles and report back on the noise then. I was only there about 10 minutes and they didn't charge me. As an older single woman, it is very comforting to find such an honest, helpful efficient auto repair shop."

- Gloie Wall
"We have "been on hiatus" from B&A for a couple of years (while our free service agreement with Toyota ran itself out). We are glad to be back! Your location is more accessible to us, your pick-up/drop-off program is very convenient. We know that we will get thorough and skillful attention paid to any automotive issue, and will not be gouged to "fix" things that don't need fixing. Your staff is always a pleasure to deal with. Keep up the good work!"

- Alexabder & Elaine P
"My family has been using [BA Auto Care] for over 20 years with great results. I recommend them to everyone looking for professional car care."

- William S./Jeanne Y
"Really great service. Brought it in for an oil leak and tires. Brady did a great job talking me through what tires to get. When they found that the leak was caused by the oil filter they put in, they replaced it and topped off the oil under warranty. I don't know if the tires are better or they did a better job of balancing them, but the car now drives noticeably smoother. Honesty, helpful, friendly, and comparable in price to the discount tire places nearby."

- Charles S
"As always -- on time, informative and courteous. Thanks!"

- Jeanette S
"Clean facility. Professional, friendly staff. Easy phone communication. Reasonable pricing. Convenient location. [BA Auto Care] is now my go-to mechanic for anything needed on my VW. Thanks!"

- Adam H
"I have been a customer since 2007; I have always received excellent customer service. Vehicle was repaired/serviced correctly the 1st time."

- Robert B
"The mechanic was very thorough in his explanation and with the advice he gave me."

- Kristopher W
"Everyone was professional and helpful. The lead mechanic explained the repairs fully."

- Mike B
"On a day before Thanksgiving, you fit me in, did a wheel alignment and got me on my way home to visit my family. You were awesome."

- Virginia M
"After many years of searching, I feel I've finally found a trustworthy, reliable, reasonably priced mechanic. For my most recent repair, I got 3 quotes in all. B/A gave the best estimate & once the work was completed, my car runs as well as it did 10 yrs ago. I did the entire process w/o meeting any of the staff (online & phone)."

- Ritchie M
Brian and Jennifer England opened their first auto shop in 1978 and named it British & American Auto Care. Their goal from day one was to offer drivers a high quality, honest Columbia MD auto service center. Upon this premise they have developed and grown BA Auto Care into the community leader it is today.
Their initial plan was to offer quality service for British and American vehicles, hence the name British American Auto Care (the '&' was eventually dropped). They now offer quality service on most automobile makes and models on the road today — Asian, European and American cars, including the newer hybrids and electric cars, hence the shortened name, BA Auto Care.