Please allow extra time to get to the shop. The roads are being repaved and usually only one lane is getting by at a time. Please call with any questions or concerns.
Howard County and Columbia's Best Auto Repair Shop For Over 40 Years
For over 40 years, BA Auto Care (Formerly British-American Auto) has earned a reputation as Howard County's top auto repair shop. Repairing all makes and models, foreign and domestic, for thousands of car and truck owners in Columbia, Ellicott City, Howard County, and throughout Central Maryland.
Earning a reputation for providing quality, reliable auto repair services from highly skilled, certified automotive technicians, BA Auto Care has earned the "Best In Howard County" Award for auto repair service for 25 years.
Schedule Service Appointment
Just complete the online form and we'll call you back to finalize the details for your auto repair service. Or, if you prefer, just call us at 410-381-2700.
Need financial assistance?
Don't wait to get the tires or service you need. Manage your payments over time with promotional financing.
Shuttle Service Running Again
Our convenient shuttle service is operational again.  The first shuttle run is at 8 am.
Pick Up & Drop Off Services
In addition to our Shuttle Service, we have three other types of appointments:
Drop Off. If you drop off your vehicle with us, we will perform your service during the course of the day. Our goal is to have all the cars serviced before the end of the day. Often, if a service is straight forward, we may complete the work in the early afternoon.
Pickup & Delivery. Pickup & Delivery happens mostly during the morning. We will bring out one of our shuttles or a loaner vehicle and leave it with you while we service your car. We will return your car before 5 pm.
While You Wait. This generally works for small services that take up to an hour and a half. Customers may choose to wait longer – especially if they are coming from a long distance away. We have actually had some customers make a day of it and bring their work with them. They tell us that they like the comfort the quiet (and the free coffee) of our waiting room!
Also, you can always contact us if you have a special request, and we will do our best to accommodate you.
Our mission is to keep your car safe and reliable on the road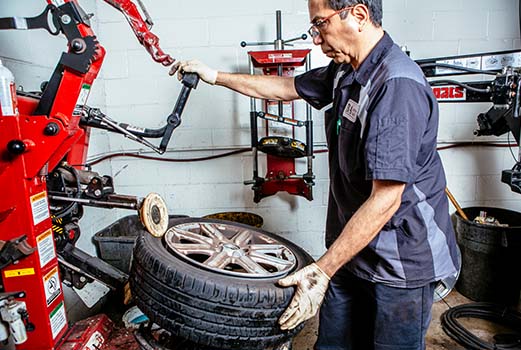 It starts with a personalized preventive maintenance program customized to the needs of your vehicle and continues through every service we perform. From regular maintenance and checkups to major engine, brake, transmission and system repairs.
Best of all, our diagnostic approach to repair means that we only do the work that your car actually needs. Providing quality service like this at affordable prices keeps our customers coming back. That's why BA Auto Care has been the top ranked auto repair shop in Howard County for over 40 years.
Discover The BA Auto Care Difference
From MINI Coopers to Mercedes, Fords to Lincolns, Prius to Bolt EVs, we deliver high-quality car repair service for most vehicles on the road today. Plus, all our services include:
A 3-year/36,000 mile warranty on all major repairs
ASE Certified Technicians
Free Courtesy Shuttle
Automotive Service Association (ASA) Membership
Bosch Service Certification
Angie's List & Howard County's Best Service Awards
ACDC Qualified Hybrid Service Center
Over 3000 certified 5-star customer reviews on Demandforce and HoCoBiz
Preventive Maintenance
Numbers Matter. Not All Auto Repair Shops Are Created Equal
Choosing between a full-service shop, a quick lube, or maybe a tire shop? Let us help you figure out which type of shop is right for you and your car. We're not for everyone, but we may just be the perfect car repair shop for you.
Download our services e-booklet to see what we offer or check out our e-book on choosing the right auto shop to help you decide.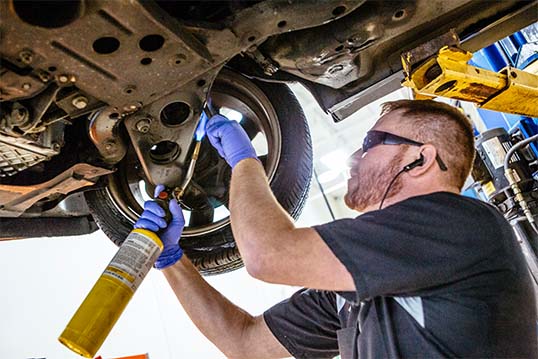 With 18 service bays and 6 certified auto mechanics, BA Auto Care is ready to schedule your car when it is convenient for you. You'll get high-quality service every time because we:
Make sure your service and repairs are done efficiently and accurately by staying on top of the latest in automotive training and technology.
Ensure you get optimal performance, value, and safety by using the highest quality auto parts.
Get work done right the first time because we employ the best auto mechanics in the region and follow strict quality controls.
If anything goes wrong with your car, we're ready to repair it
We wish it weren't the case, but sometimes auto repairs are necessary. We work with you to help the repairs fit into your schedule and your budget. We even offer a payment plan through Bosch service. Plus, if something happens after hours or when you are away, we've got a hotline, to assist you with any problem you may be experiencing. Just call 800-283-9739.
Need a tow? Call Al's Towing 410-740-8822
We are a Certified Maryland Inspection Station
If you are new to the area and need a Maryland Safety Inspection, or you are considering purchasing a used car and need it checked out, we can inspect your vehicle. We are a Certified Maryland Inspection Station.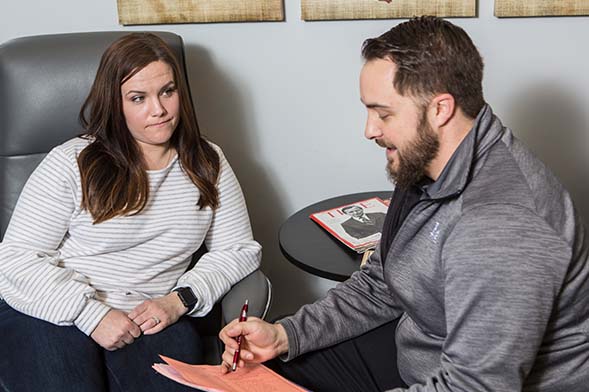 In addition to inspection services, we can provide advice if you are considering purchasing a new car, a used car or a different type of vehicle — like moving from a traditional gas-powered car to a hybrid or an electric vehicle. We'll even help you figure out the right oil change schedule for your driving habits.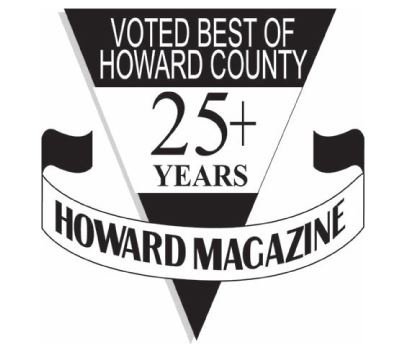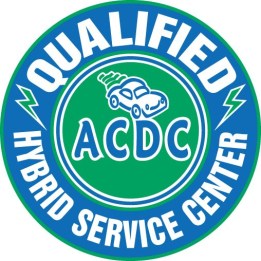 See Why Our Customers Love Us!
"I had an intermittent squeaking noise in the clutch of my 2002 Honda CR-V. I called to attempt to describe it and was invited to come in. They were able to immediately take it for a test drive with me to try to get it to make the sound. Success! I was told the clutch was fine and they only needed to squirt some stuff on the clutch pedal. In addition, I asked advice about the timing of my next oil change since I don't drive an average number of miles. I was told to come back in 1000 more miles and report back on the noise then. I was only there about 10 minutes and they didn't charge me. As an older single woman, it is very comforting to find such an honest, helpful efficient auto repair shop."

- Gloie Wall
"We have "been on hiatus" from B&A for a couple of years (while our free service agreement with Toyota ran itself out). We are glad to be back! Your location is more accessible to us, your pick-up/drop-off program is very convenient. We know that we will get thorough and skillful attention paid to any automotive issue, and will not be gouged to "fix" things that don't need fixing. Your staff is always a pleasure to deal with. Keep up the good work!"

- Alexabder & Elaine P
"My family has been using [BA Auto Care] for over 20 years with great results. I recommend them to everyone looking for professional car care."

- William S./Jeanne Y
"Really great service. Brought it in for an oil leak and tires. Brady did a great job talking me through what tires to get. When they found that the leak was caused by the oil filter they put in, they replaced it and topped off the oil under warranty. I don't know if the tires are better or they did a better job of balancing them, but the car now drives noticeably smoother. Honesty, helpful, friendly, and comparable in price to the discount tire places nearby."

- Charles S
"As always -- on time, informative and courteous. Thanks!"

- Jeanette S
"Clean facility. Professional, friendly staff. Easy phone communication. Reasonable pricing. Convenient location. [BA Auto Care] is now my go-to mechanic for anything needed on my VW. Thanks!"

- Adam H
"I have been a customer since 2007; I have always received excellent customer service. Vehicle was repaired/serviced correctly the 1st time."

- Robert B
"The mechanic was very thorough in his explanation and with the advice he gave me."

- Kristopher W
"Everyone was professional and helpful. The lead mechanic explained the repairs fully."

- Mike B
"On a day before Thanksgiving, you fit me in, did a wheel alignment and got me on my way home to visit my family. You were awesome."

- Virginia M
"After many years of searching, I feel I've finally found a trustworthy, reliable, reasonably priced mechanic. For my most recent repair, I got 3 quotes in all. B/A gave the best estimate & once the work was completed, my car runs as well as it did 10 yrs ago. I did the entire process w/o meeting any of the staff (online & phone)."

- Ritchie M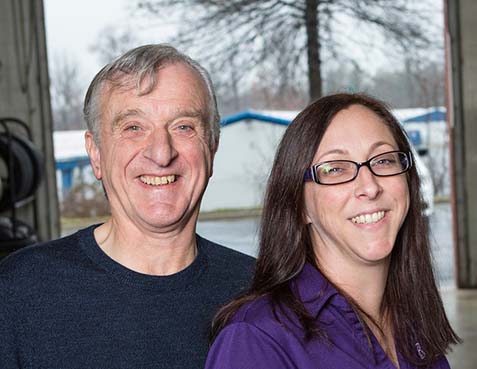 Looking out for You and the Community
The BA Auto Care Management Team's commitment to caring doesn't stop with its customers and employees.
Brian England, President, and Sandi Weaver, General Manager invest in and support local organizations and businesses as well as stay active as concerned citizens. Subscribe to the BA Blog to stay up-to-date on all the initiatives they support.