Mini Cooper Repair to keep your Mini on the Road
If you own a Mini Cooper, we get it. Minis are affordable, fun to drive, get great gas mileage and retain a high resale value. Not to mention that they make quite a personality statement about their owners. As the experts in British American Cars, we are experts at mini cooper repairs and maintenance. Our technicians are knowledgeable, certified, experienced, and can keep your mini running smoothly.
Mini 's are high performance vehicles designed to last a long time with regular maintenance. As with all vehicles, Mini's have a few quirks. Here are some ways to prevent a quirk from turning into a larger issue.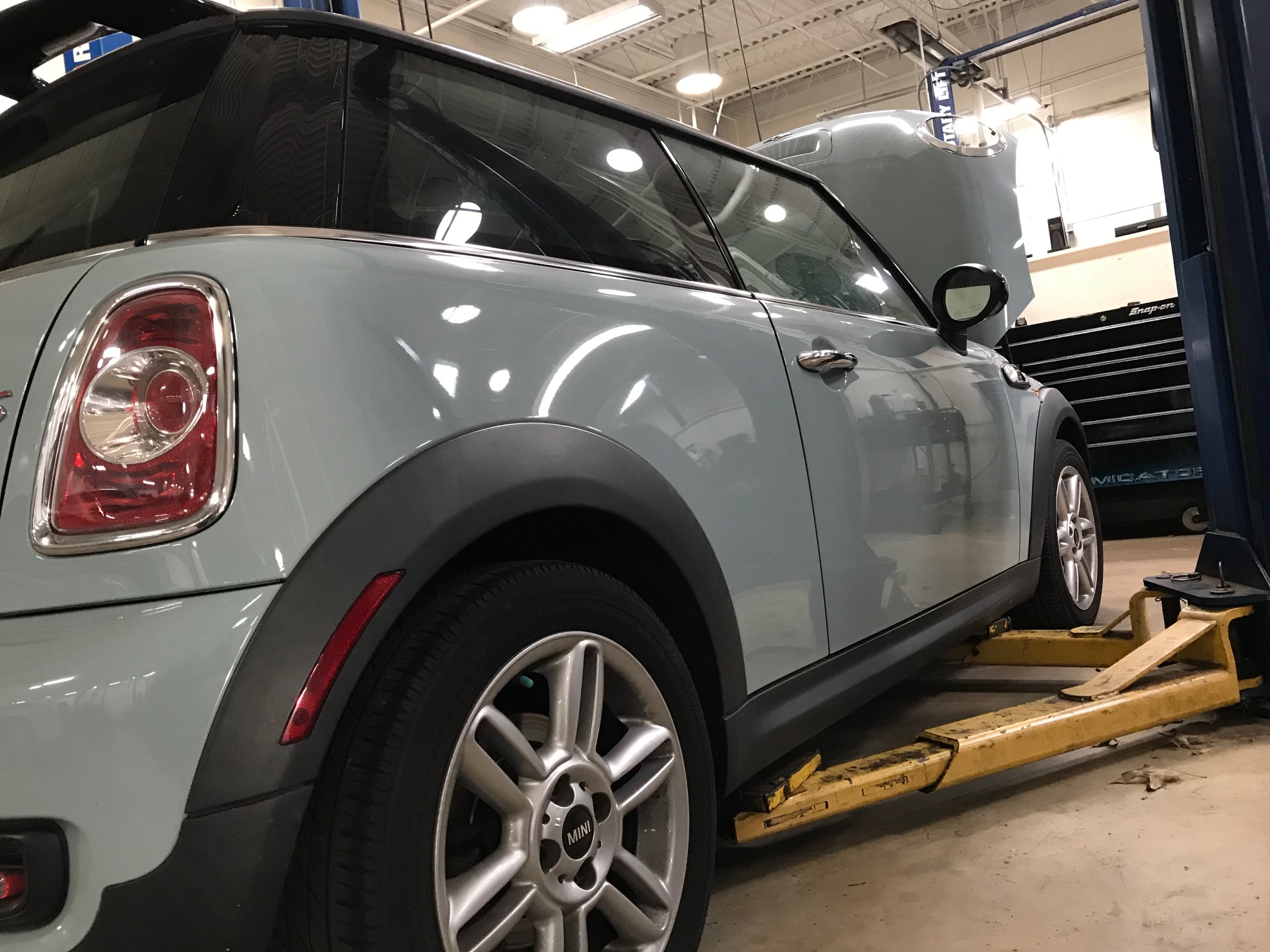 They can burn/use oil. While all cars use oil, Minis tend to use a little more than average. Make sure to check the oil every 2000 miles and top up if it is low. Sadly, we have a seen our fair share of Minis that have run out of oil and the engine has seized up. If you are not sure how to check the oil level, just stop by and we'll be happy to teach you how.
Mini's direct injection engine can suffer from carbon build up on the intake valves. Keeping your mini on a regular maintenance schedule and using an additive can help keep this issue at bay.
Clogged sunroof drains cause water to leak into passenger's side foot area corroding the conjunction box control module. Having the sunroof drains cleared yearly or more frequently, especially if you park under trees, will keep the inside of your vehicle dry and this module working correctly.
Oil leaks are also common on Mini engines. While you are checking your oil level, have a look around the engine compartment for oil leaks. Most commonly the leaks are seen coming from the valve cover and the oil filter housing. If you see oil, feel free to come by to have us check it out.
Due to their size, Mini's don't have a spare tire. Instead they use a run flat tire which allows you to drive a short distance without causing damage to the wheel. These tires a slightly more expensive but sure do come in handy when you get an unfortunate nail in the tire.
While all vehicles have quirks, not all are as fun as a Mini. Keep your vehicle safe and reliable by keeping to a regular maintenance schedule. To learn more about BA Auto Care and how we can keep your Mini on the road for years to come, give us a call.