Columbia, Howard County and Central Maryland's Award Winning Auto Service Center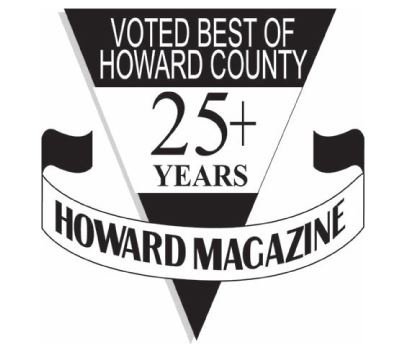 Best Auto Facility in Howard County 1983 to 2010 & 2012, Honorable Mention 2013 – 2017
BA Auto Care has now been voted Best Auto Care Facility in Howard County for over 25 years by the readers of Howard Magazine. We also received Honorable Mention in 2011 and 2013 thru 2017.
Angie's List Super Service Award, 2010 thru 2014, and 2016
Angie's List presents its Super Service Award each year to businesses that have achieved and maintained a superior service rating. Only the top 5% of businesses on Angie's List meet these criteria.
Highest Rated Auto Shop for Customer Service – WMDA
Best Automotive Customer Service Award 2005, 2009, 2010, 2013, 2014. Provides the "Best Customer Service" in Maryland, Delaware, and Washington, D.C. from over 1900 auto facilities. Awarded by WMDA (Washington Metropolitan Areas Dealers Association)
Healthy Howard Bronze Award 2009 thru 2012
Healthy Howard recognizes workplaces committed to improving employee health & wellness. At the suggestion of employees, BA Auto Care took steps to improve employee health by removing the snack machine that was tempting employees to make unhealthy drink choices. Additionally, we are encouraging healthier eating habits by limiting "Friday donuts" to once per month and substituting healthier snacks.
Other Awards & Recognition:
Green Registry Leadership Award
Green Salute from the Howard County Government
Recognizes the commitment to green business practices and to helping Howard County become a model green community.
Brian England received The American Success Award  from FIRN. (Foreign Information Referral Network)
Maryland Small Businessperson of the Year
Owner Brian England was voted Maryland Small Businessperson of the Year, by the SBA (Small Business Administration)
Energy STAR Small Business Award
One of only two auto repair facilities nationwide to receive the Energy Star Award for energy efficiency and pollution prevention, from the EPA (Environmental Protection Agency).
"Top Ten Web Sites" for Auto Repair
Selected by the ASA (Automotive Service Association), as having one of the "Top Ten Auto Web Sites in the USA".