Something I Got From My Auto Repair Shop That I Never Expected
Rosalyn Williams, Sat, Mar 15, 2014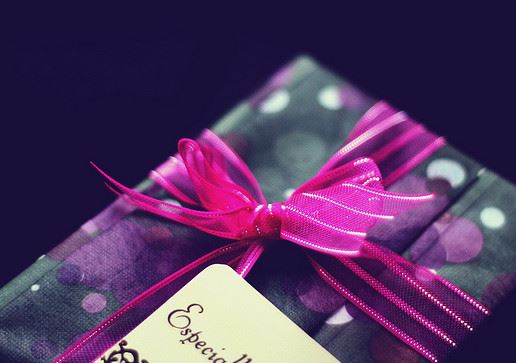 It's probably a good idea to start out this blog post talking about me and maintenance; it's a constant challenge. Here are some examples:
I've owned a home as a single woman for 13 years, and I've only had my furnace inspected and cleaned about 3 of those years. Yes, I know I it's supposed to be done every year; it's just that this item never seems to move to the top of my to-do list.
I know everything you ever wanted to know about sealing a home for energy efficiency because I worked for DAP, a caulk and sealant manufacturer for nine years, yet so much cold air comes in from under my kitchen door (and through many windows) that we sometimes have ice inside on the floor & on the windows. Pretty bad, huh?
When I first became a single mom, after my divorce, I simply forgot that cars needed regular maintenance (or maybe I was confused since the maintenance manuals stopped around 60,000 miles & my ex-husband used to take care of the cars). Whatever the case may be, I owned a Dodge Caravan that lived on oil changes & repairs only. A couple of times, the repairs were botched, (and one botched repair even cost me a friendship since I missed an important commitment, but I digress). Unfortunately that Dodge Caravan didn't live too long.
Anyway, that's just for perspective…
And then, about four years ago I started getting my car repaired at BA Auto Care. Before that, I went to different places like Pep Boys, a shell gas station near my job, quick lube places, and finally, for a few of my cars, to the dealer. My preference was fast and cheap, but with my last few cars, I tried to follow the manufacturer's recommendation and went to the dealer for the recommended service intervals because I wanted my cars to last.
The problem is — I hated the dealer. I always felt uncomfortable. The prices seemed really high. I never knew what it was going to cost, and I really didn't know if I was being ripped off. I always felt taken advantage of. I wondered if the person coming before me had paid the same price or if they had different prices for different people like they did with new cars. (It's been well documented that minorities and women are overcharged, and it had happened to me when I purchased my first car, so I was wary of dealers.) I didn't know why the prices were so high or what was involved. I just felt totally at their mercy. If they told me something was wrong I had no idea if it was true or false. I just had to choose whether to get it done or not.
The internet has offered some relief or degree of security. At least now I can look up my problem on sites like repairpal.com and see if the price I've paid or the estimate falls into the range for my area.
But, back to the title of the article, Something I Got From My Auto Repair Shop That I Never Expected. Well, what I got was peace of mind – it's not overrated. If anything, it's underrated.
Recently, I was traveling with my fiancé. We had a flight delayed overnight in Chicago and got back to Baltimore a full day late. We arrived at the airport parking facility around 1AM, and my car wouldn't start. In the old days, I would have been worried that maybe my battery needed changing or something worse. I would have been totally stressed. But this time, since I get my car serviced regularly at BA Auto Care, I was really calm. I figured I had probably left a light on, and that's why the car wouldn't start. BA Auto Care had just done a blog post on dead battery issues, so I was totally informed. I was just so (uncharacteristically) calm. The only way I could describe it was having peace of mind.
Now, in the sense of full disclosure, BA Auto Care is a customer of mine, so I'm not totally unbiased. That's the reason I first tried the shop out, but it's not the reason I keep coming back. There's nothing like the peace of mind that comes from knowing that your car is being well taken care of. It doesn't mean something won't go wrong. It just means that you'll probably have a hint of the problem ahead of time, and importantly, that your car will probably max out its lifespan. I feel comfortable taking my car to BA Auto Care because the service advisers are great; they'll answer any question I have and won't make me feel like they are stupid questions. Plus, I know they invest in technology and training for their tecnincians, so I feel like I'm getting the best. Their auto mechanics have been there a long time, and they are invested in delivering on customer satisfaction. It's exactly the kind of place you hope to find but don't always.
I'm still not the greatest at preventive maintenance. Sometimes the service advisers will tell me I should get something done sooner versus later because the price for the repair could go up if I wait too long, and I still procrastinate. But at least I'm now practicing "informed procrastination". Plus, I read the blog, so I'm informed on a lot more auto repair issues than I used to be. I'm less inclined to panic if my check engine light comes on because I know the difference in importance between a flashing & non-flashing check engine light.
And no, BA Auto Care is not as cheap as going to the quick lube, but I anticipate driving this car for another 180,000 miles. Plus, I've learned from experience — you get what you pay for.
Yes, the peace of mind I get from having a relationship with an auto repair shop I trust is definitely worth it. Subscribe to the blog, by completing the form on this page even if you're not in the Columbia, MD metro area. There's nothing like having information before something goes wrong.