Mini Cooper Coolant Leaks
Brian England, Tue, May 13, 2014
We've had Mini Cooper owners come in with questions and observations like these:
"I noticed a chemical type odor coming through the heater vents."
"When I park my car and walk by the hood it smells."
"I see blue liquid under the front of my car. What could it be?"
"Can I drive my Mini Cooper with a coolant leak?"
It's not uncommon for Mini owners to experience problems related to coolant leaks. Some of the older Mini Coopers experience radiator and thermostat housing leaks, but the most common issue is with the water pump.  In fact, some Mini Cooper water pumps have failed on vehicles with under 10,000 miles!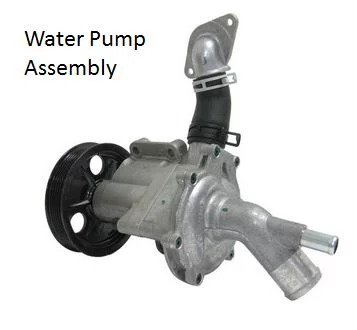 Fortunately, cars with less than 36,000 miles may be able to have this repair service performed under warranty.  This is great for Mini owners because this repair can cost between $800 and $1200 including parts and labor.  The cost varies depending on the other items that will need to be replaced at the same time like coolant, belts and hoses.
If the source of your coolant leak is not obvious then you'll need to have your auto repair shop diagnose the problem. There are two common methods. One method is to pressure test the coolant system.  The other method involves adding a dye and checking for leaks with a black light. These tests require about 30 to 60 minutes to perform, so your cost will likely include a 1/2 to one hour diagnostic labor charge.  With the second method, there is also a charge for the dye used to detect the leak.
If you own a Mini and are experiencing coolant leaks you'll want to get it taken care of.  It's not a good idea to drive a Mini Cooper or any other vehicle with a coolant leak. If your car's engine overheats it can cost many thousands of dollars to replace the engine. Please don't take that chance!
If you're highly skilled at do-it-yourself auto repairs, you may be able to tackle this job. This link from turningwrench.com will take you step-by-step through the repair process.
If you're not a skilled do-it-yourselfer, be sure to take you car to a qualified auto mechanic or garage with experience working on Mini Coopers.  If you are in the greater Columbia, MD or Ellicott City area, we perform these types of repairs on Mini Coopers regularly.  Use the link below to schedule a repair online or just give us a call at 410.381.2700.