10 Things You Can Do to Prepare Your Car for Winter Driving
Brian England, Wed, Nov 05, 2014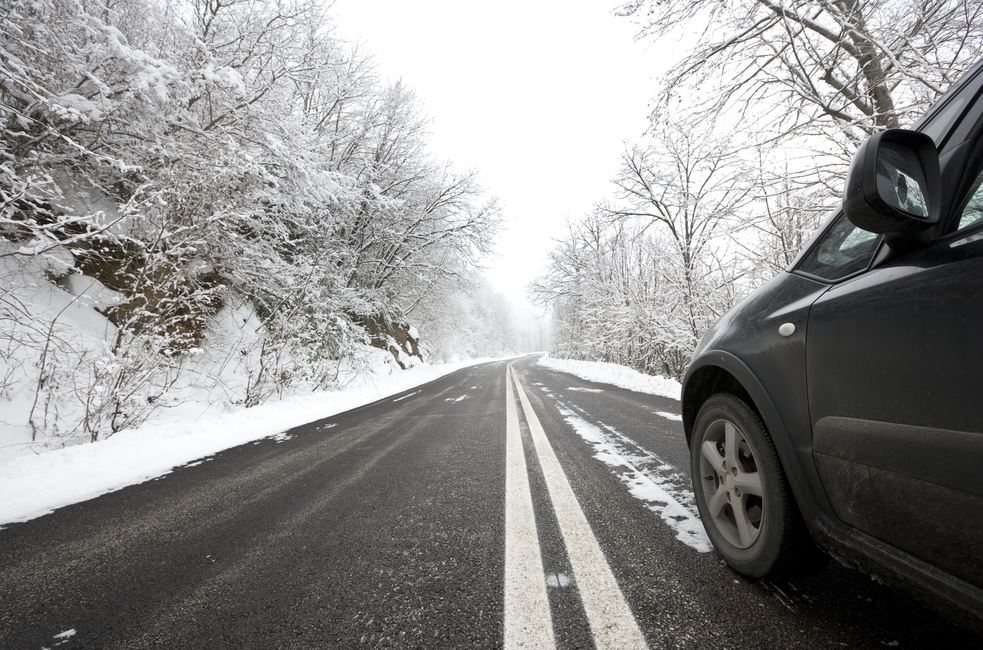 I don't know about you, but I glimpsed a lot of people sporting their winter coats this past weekend.  Snow has already hit Maine (no surprise there), but it's hit Tennessee and South Carolina too! Yes, the winter weather is already here in some parts of the country. It's best to be prepared for it.
When it comes to auto safety, there are quite a few things you can check on yourself to prepare your car for winter.  Many of these are general car safety tips, but they become particularly important in the winter when visibility can decrease significantly and stopping distances, chances of stalling, and chances of getting stranded increase.
Check Your Tires – Your tires should be checked every six months.  We did a blog a while back on tire safety and maintenance.  You'll need to check the thickness of the tread, the condition of the rims, check for dry rot and more.  Ideally these checks should be done on a lift, so if it has been over six months since your last preventive maintenance service, go ahead and schedule a service.
Brakes – Make sure your brakes are working well.  They should be responsive, not too soft or too difficult to press.  Additionally, you shouldn't hear any squealing.  Check out this brake article about other things to look out for.
Antifreeze – Check your engine antifreeze level.  If it is below the recommended fill level, add more.
Battery – Your car should start without any hesitation.  The battery terminals should be free of corrosion.  If you notice a problem, it might be time to get your battery serviced or replaced.
Heater & Defroster/Defogger – Make sure your heat is working before freezing temperatures come & check to make sure the defroster is working.  You can check out if the defroster/defogger is working the next time those windows fog up.  Don't wait for the ice!
Snow & Ice Removal Equipment – Do you have a windshield scraper, brush, and shovel in your car?  If not, get one now, you never know when we will get an early snow.
Safety Equipment – Be sure to have flares, flashlights, blankets, salt, sand or kitty litter and other safety equipment in your car in case of a storm or emergency.
Windshield Wiper Fluid Jets & Wipers Working – Check your windshield wipers and the washer jets.  If they don't seem to be working properly, try cleaning them.  Also be sure the washer jets are working.
Exterior Lights and Warning Lights – An emergency is a terrible time to find out your car's emergency flashers aren't working.  Take a walk around your car; make sure all the lights, including parking and warning lights are working.  Take a look at the manual; make sure you know how to turn the emergency lights on.  If your headlamps appear foggy, they can be restored.  If bulbs are out, get them replaced.
Snacks & Water – Just in case you get caught in a storm.  Have some non-perishable food items and drinking water in your car.

These ten winter auto safety tips should help you be prepared for the change in seasons.  Do you have other preparations that help you to get your car ready for winter driving? If so, share them in our comments section.

Of course, if you live in the Columbia, MD area, and would rather have us check your car out for you, just make an appointment online or call us at 410-381-2700.