Discover the Chevy Bolt EV – Our New Courtesy Shuttle
Brian England, Mon, Oct 23, 2017
A couple of weeks ago, one of the courtesy van drivers went on vacation, and the other was out sick, so I got to drive our customers to work and home in our new courtesy vehicle, the all-electric drive Chevy Bolt. All I can say is, wow, what a reaction!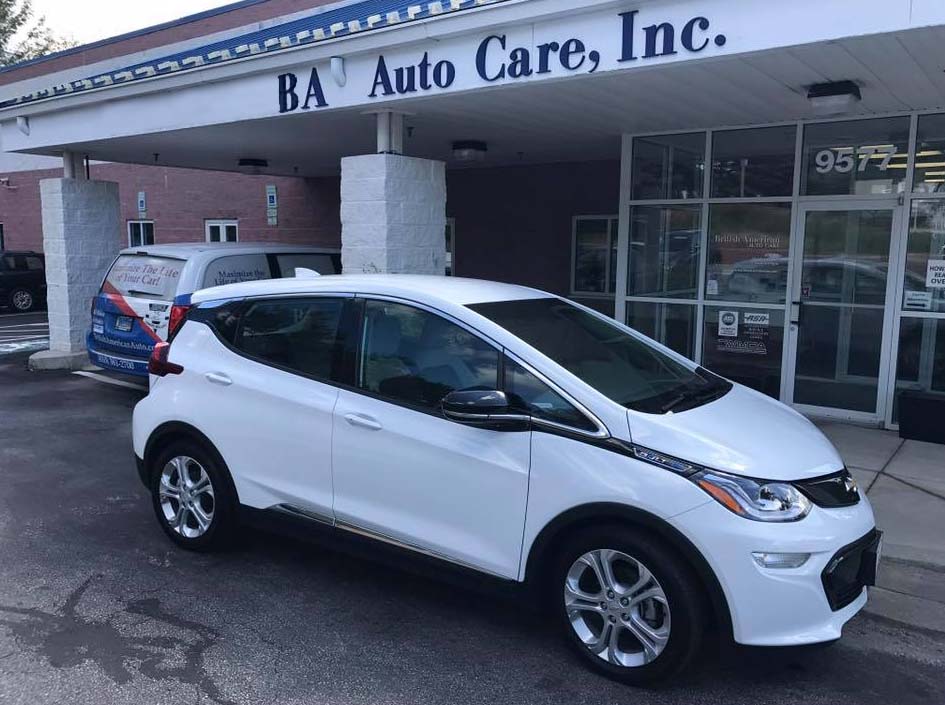 I would barely have the car moving forward when I would begin getting comments like this:
"What is this car? It's so smooth."
"Oh my, this is such an experience!"
"This is so different. What is it?"
On my last ride of the day, I asked the customer what caused him to comment on the car after we had only driven half a block.
He responded, "It's so different from any other car that I have ridden in. It's very 21st century!"
Then came all the questions!
Q: How many miles will it go?
A: 240 miles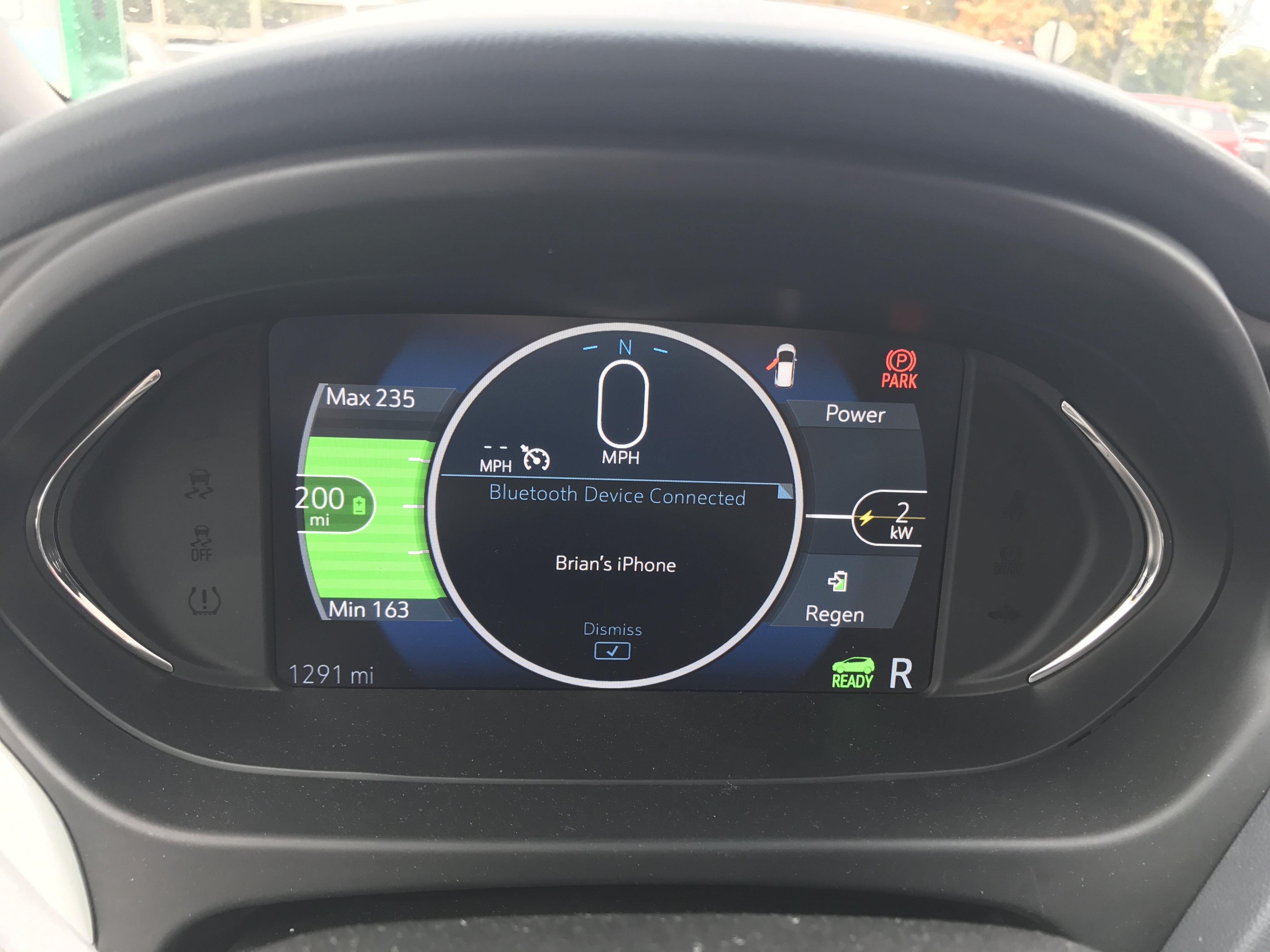 Q: Is it very expensive?
A: Well it starts out at about $37,000, but GM gives a $5,000 discount. Then you can get a $7,000 federal tax credit, plus a $3,000 tax credit from Maryland, so the real cost ends up being in the mid $20,000's after destination charges and other fees.
Q: How quick will it charge?
A: With an 8 amp, 120 volt home socket, it will take one hour to add about 4 miles. A home level two charger will add about 25 miles in an hour. A level three charger will charge a completely discharged battery to 90% in just half an hour.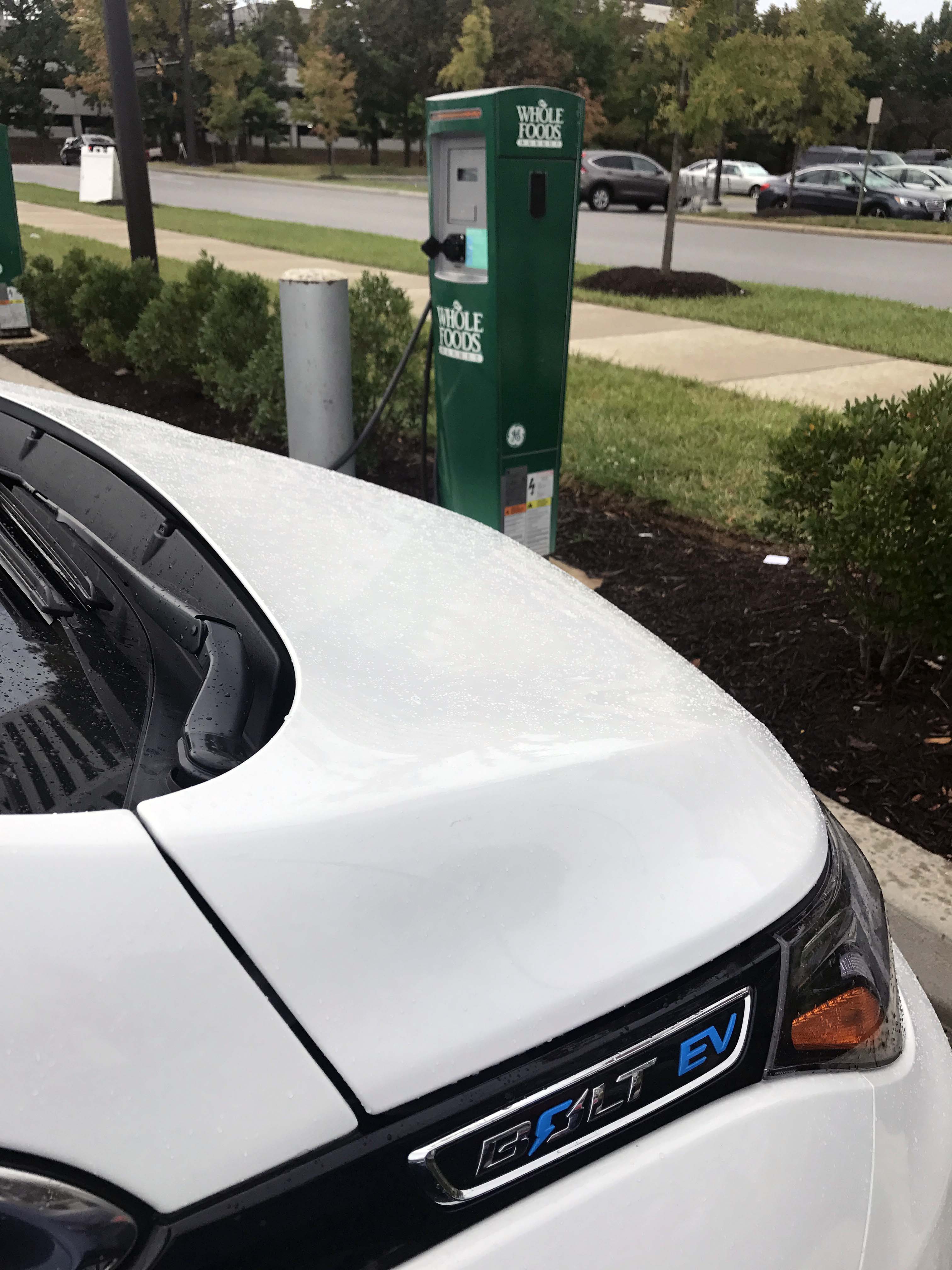 Q: How much does the electricity cost?
A: The cost of the electricity for charging works out to be around $1.20 for 50 miles.  The other day I dropped by Whole Foods and bought a bag of groceries and coffee. In the roughly ten to fifteen minutes I was in the store, their charger added about ten miles. That's a rate of almost one mile per minute. That was fantastic because my round trip to the store was only six miles!
Q: What about maintenance?
A: Let's assume that the typical all-electric cars would average about 15,000 miles each year. In that case, you would need about two services each year.
A safety inspection at 7,500 miles or 6 months which would include checking the tires, lights, and under the car for damage.
For the yearly check, in addition to the items above, there is an added brake check, alignment scan, tire rotation and balance, and cabin filter replacement.
Then, at 100,000 or in this case five years, the battery cooling system fluid would need to be changed.
Q: Why did you choose to buy a Chevy Bolt for your courtesy vehicle?
A: Our back up courtesy van was 17 years old! Although it would have probably lasted a while longer, it was starting to get a bit ragged, and we wanted to have a vehicle with up to date safety features. Plus, we have 185 solar panels on the roof of our facility that generate more power than we need! Purchasing an electric vehicle and utilizing some of that additional solar power to fuel it will save us $250 to $300 we spend monthly for gas — not to mention the savings resulting from less maintenance. When you combine all these savings, the Bolt will pay for itself in 10 years. It was an easy business decision.
Q: Does it have much power?
A: When my daughter and I test drove the vehicle on Rt 29, I put my foot down, and it took off like a rocket! That's in the "normal mode" not the "sports mode!" When our service adviser, Zane, and I checked it's 0-60 mph speed, we clocked it at six seconds! So the short answer is, yes, it has a lot of power!
Q: Are there any negatives?
A: Well personally, I find it strange that it doesn't have HD Radio. I thought all cars would have this by now. Ford, Hyundai, Jaguar, Acura and many others have had this feature for years. I suspect it's because GM wants people to subscribe to Sirius Radio! Tom, one of our courtesy van drivers, is really enjoying Sirius Radio! He has programmed his favorites into the Bolt! But what happens when the free trial runs out? [I hope he doesn't miss it too much. Free trials are free for a reason; they get you hooked!]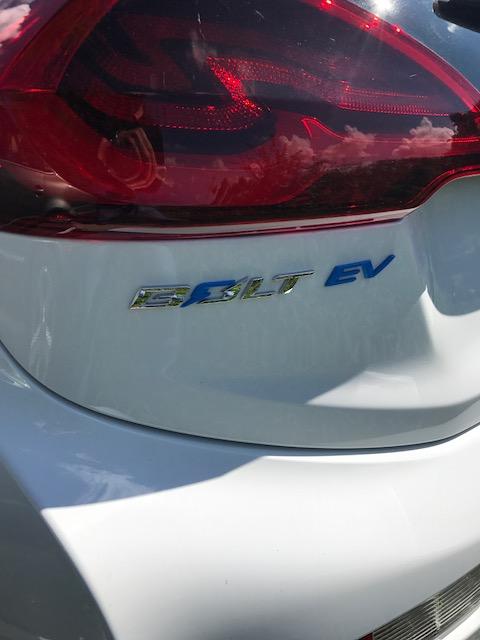 The next time you come in for service check out our new Chevy Bolt EV. (By the way, EV is short for electric vehicle.) If you do not need a ride and Tom is there, ask him to take you for a spin and experience this 21st-century vehicle.
Footnote: While I was driving my 2004 Buick La Sabre yesterday, I was thinking about how ragged it was getting and how nice it will be when I buy a new, all-electric drive car. Then I got a sudden pang of sadness. Wow! Not owning a car with an Internal Combustion Engine (ICE) is going to be strange. The ICE and all the associated parts, clutch, transmission, and rear axle have been part of my career as an automotive technician for 55 years! The many repairs and services related to these components will be just a memory. 
It reminded me of a Washington Post article talking about the clash between Uber and the traditional "black taxis" in London. Black taxi drivers study for two to four years to master "the Knowledge" to find their way around London's 25,000+ streets and over 20,000 landmarks. Now, with Uber, that knowledge of London roads is no longer a valuable asset; it just isn't needed to find your way around. One London cabbie was floored when he watched his daughter use Uber to get a taxi in less than a minute.  Another London Uber driver simply offered, "This is technology; this is the future!" 
The same goes for the all-electric car. It is the future. It's time to embrace it and move on. The all-electric drive vehicle is poised to take over!