Why We Are Shortening Our Name to BA Auto Care
Sandi Weaver, Sat, Dec 23, 2017
We recently sent an email out to all our customers announcing that we are shortening our name to BA Auto Care. We had a few customers respond back wondering why we would do this when we have earned an excellent reputation over the past 40 years as British American Auto Care.
Let me take a minute to explain where our name originally came from, and then I'll tell you why we finally decided to change it.
The Story Behind the British American Auto Care Name
Almost 40 years ago my dad and mom, Brian and Jennifer England, decided to start their own auto repair shop here in Columbia. My dad initially got a job in the U.S. working on British cars. That's where his expertise was, so that's where the "British" portion of our name came from. The "American" part came about because my parents wanted to specialize in the type of cars most people owned. Their market research consisted of spending a few days driving around Columbia checking to see what cars people had in their driveways. As you can probably guess, back in the 1970's, most people were driving American made vehicles, and so we became British & American Auto Care.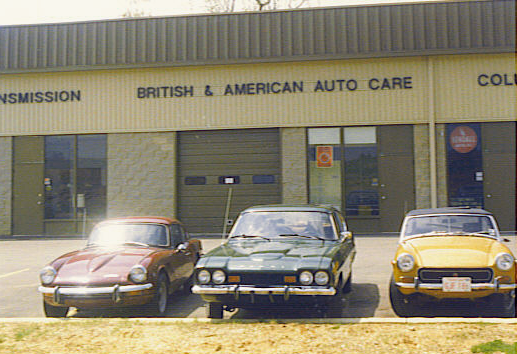 Sometime later, we dropped the '&' to become British American Auto Care.
Adding New Makes and Models to Our Service Portfolio
Over time, we expanded the number of makes we service and repair in response to changes in the types of cars people were driving. We started by adding Japanese makes, then Swedish followed by the rest of the European and Korean makes, finally adding Mercedes-Benz back in 2006.
For us, adding a new make isn't as simple as you might think. The preparation we do upfront is one of the main things that sets us apart from other independent repair shops. We make sure we invest in the diagnostic tools needed to scan vehicles properly. We also send our technicians to extensive training. We only begin working on a specific make when we have done all our homework and have everything on hand to offer the best service and repair available.
So, Why Change Our Name Now?
Currently, most of our service and repairs are on European and Asian vehicles? Still, making the decision to change our name didn't come easily. Twenty years ago we thought about changing our name but decided not to. So, why now? Here's a quick story that will help to explain.
Just the other day, I had my Home Owners Association (HOA) meeting here in the British American Auto Care conference room because the library didn't have space available. It seems odd, but free is free. We saved our HOA a few hundred dollars. My next door neighbor, who came to the meeting, owns a Honda CRV and a Toyota Camry Hybrid. He asked me if we work on Japanese vehicles? This is a question I get asked constantly. Other friends and neighbors have said, "I don't own a British car." They tell me this even if they own an American made car!!! 
This is reason number one. We are changing the name, so people won't think we just service British cars.
Reason number two; online presence. As we all know, the way people shop has changed a lot in the past twenty years. Just about everyone uses the internet now to find a place to take their vehicle, order dinner, buy clothes, toys, and more. So, what happens when someone goes online and looks for an auto repair shop and they see British American Auto Care pop up? Most likely they ask the same question my neighbor did, do they work on the vehicle I own? If they take the time to visit our website, they will see we work on many makes and models, but who does that? I sure don't. When I'm looking for, say, an Italian restaurant and see a place with an unusual, non-Italian name, I keep going until I find an obviously Italian restaurant.
Put simply; we want potential customers shopping online to take the time to click through and consider us when looking for an auto repair shop. We can't be there to explain, like I could with my neighbor, that yes, we service your car.  Online, people decide in seconds whether to click on a business.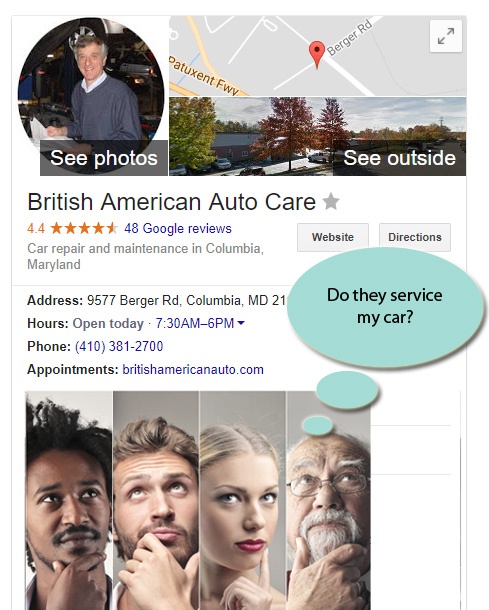 Why BA Auto Care?
First of all we didn't want our longtime, loyal customers to be taken aback or shocked when they called to make an appointment. This is why the logo is so similar to our old one. We don't want to lose the customers we cherish. You are the reason we will be celebrating 40 years in 2018!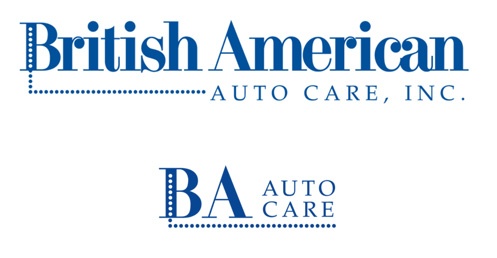 Second, we have used BA in the past, so it is likely familiar to people. Also, BA doesn't limit us to a specific make or model like another variation on British American would. Using our initials, BA, also makes it a lot easier to make the change!
Although it might not make sense to everyone, we've have spent countless hours debating if we should change the name, what name we should change it to and how to go about informing our incredible customers about the name change.
We are still owned by my mom and dad, Brian and Jennifer England. We still have the same managers, me, Zane Zaiser and Grace Ulrich, and we still have the same amazing staff. So yes, the name is a tiny bit different but giving our customers the same excellent service is still our number one priority.