What's In a Name? The Long and Winding Road from British-American to BA Auto Care
Brian England, Wed, Dec 16, 2020
Before we opened our first Auto Repair facility over 40 years ago, I remember the many discussions I had with my wife and business partner, Jennifer, about what to name our new business.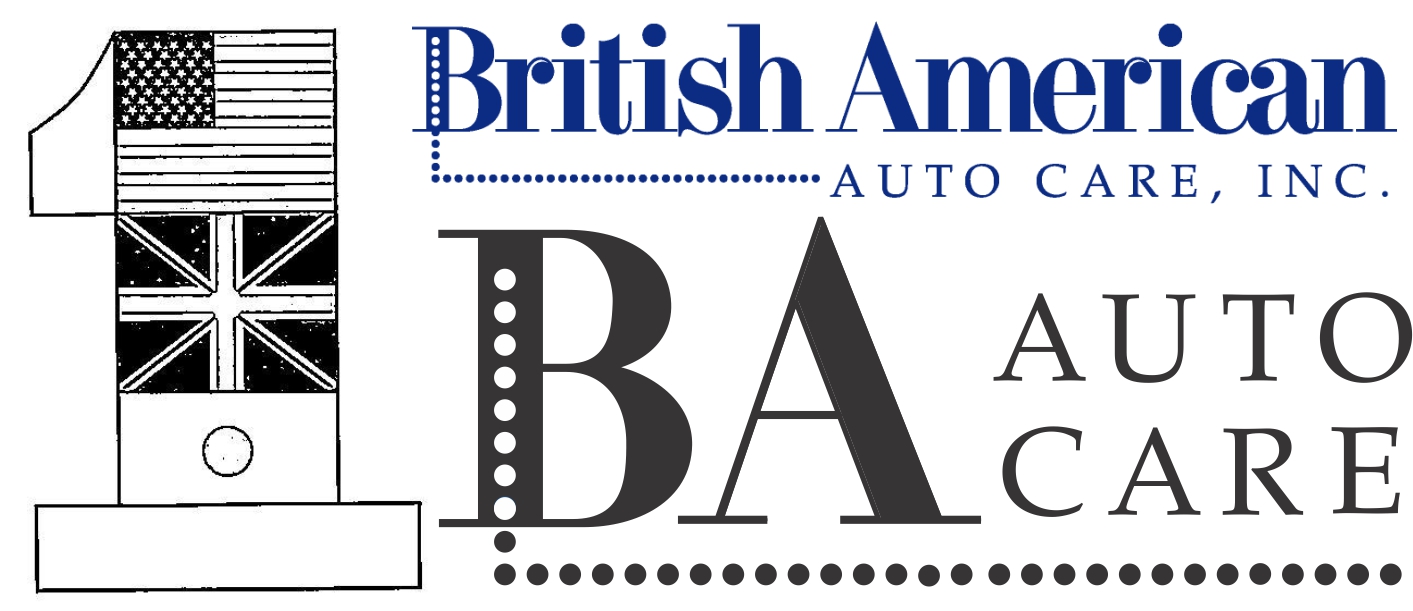 Since I had a lot of experience working on British automobiles and a last name that matched, we thought about England's Auto Repair. We also floated the name Jack Son Auto Repair (since my Dad's name is Jack). We finally settled on British-American Auto Care to reflect my ability to work on both British and American made vehicles. At the time we started the business, I worked on mainly British cars at my job, but we owned American cars and I was experienced servicing and repairing neighbors' and friends' cars. In fact, we are still servicing one of my original friends' cars 45 years later!
Our Auto-Mall Beginnings
The British-American name worked well for us because it fit in with the new "auto mall" where we first located our business. In fact, we signed a lease in the first "auto mall" on the east coast, located right here in Columbia Maryland. This first mall included us, along with a foreign car (European) shop, a transmission shop, and a trim and body shop with all of us conveniently located in one building.
The British-American brand worked fine until Japanese cars began entering the US market in volume. We immediately took advantage of this new opportunity and began servicing and repairing Toyotas and Hondas. We expanded our shop, adding technicians that specialized in the service and repair of Japanese cars.
Creating Our "Flag" Logo
Unfortunately for us, our name now no longer defined the scope of our services. To remedy this, we added the US, UK, and Japanese flags to our logo in the shape of a Number 1, honoring our selection as the "Best in Columbia for Auto Repair" in Columbia Magazine.
This tweak to our logo worked until we moved to a new facility and began servicing European and Scandinavian vehicles. Since we were no longer bound by the auto mall business model, British-American embraced our true calling as a high quality, independent auto repair shop serving all car makes and models, foreign and domestic.
Based on this new direction, we began considering changing our name but could never come up with a new name we could agree upon. More importantly, the British-American Auto Care name became synonymous in the community for high quality car care. So, we kept ignoring our marketing advisors and kept our old name, occasionally revisiting the need to rebrand under a new name that more accurately reflected our wide car repair skillset and experience. And yes, we consistently kept hearing from new customers : "Oh, I didn't know you worked on Japanese cars. I thought you only worked on British cars."
Becoming BA Auto Care
Finally, as we drew close to our 40 year milestone, and with our daughter Sandi running the day to day operation of the business, we final made the leap, changing our name to BA Auto Care. By doing this we were able to honor our British-American roots and move forward with a brand name with the ability to grow with the business. We added the slogan "Looking out for you and your car" to further define our mission.
As the song goes, we travelled a long and often winding road to get where we are with our name. However, the quality of care we give our customers, and their cars has traveled with us throughout the years.