Hybrid & Electric Car Repairs and Maintenance Service
As a leader and award winner in environmentally friendly practices Howard County and central Maryland, BA Auto Care is proud to offer hybrid vehicle preventive maintenance service and repair including hybrid battery replacements. Additionally, we are proud to be certified in the ACDC Qualified Hybrid Shop program.
Proudly Certified in the ACDC Hybrid Shop Program
Our technicians are certified to service any type of car, including hybrid and electric vehicles. Call: 410-381-2700 or schedule an appointment with our certified auto technicians today!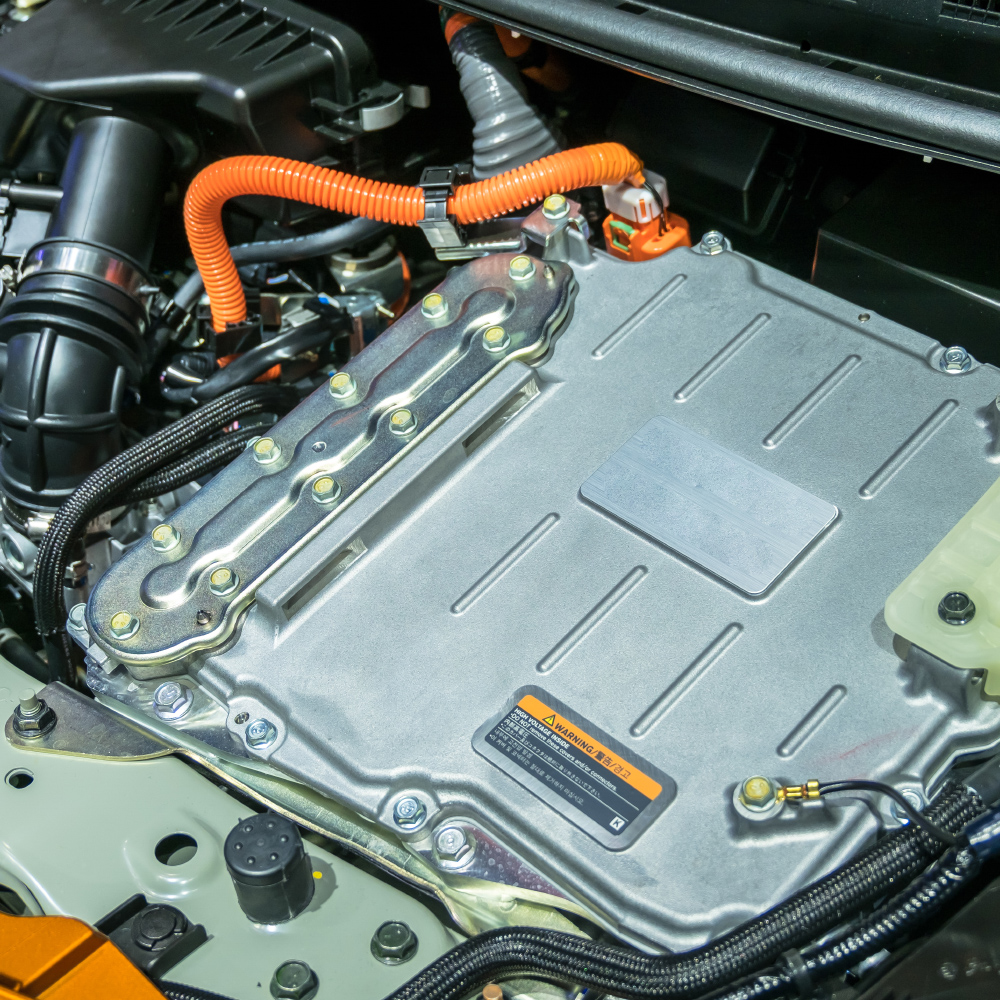 Need a battery changed?
Hybrid batteries require changing after about seven years or 80,000 miles, depending on your driving habits. During extreme hot and cold temperatures, hybrid battery replacements are more likely to occur. If you notice that you are getting less gas mileage or are not getting as much power, you may need battery service.
We offer two hybrid battery services for NiMH batteries:
Replacement with a Rebuilt Battery
Replacement with a New Battery
Check out this blog for additional detail on our hybrid battery services and how we can save you money.
All our electric and hybrid car services are performed in accordance with manufacturer specifications and maintain your vehicle's warranty.
Although many of the hybrid vehicle services are similar to those performed on a standard vehicle, some services are different. In addition to the hybrid vehicle scheduled maintenance services listed below (5K, 15K, or 30K mile hybrid service), we also perform hybrid and electric car repairs if necessary. All repairs come with a three-year, 36,000 mile guarantee.
The list of services below covers what's included in our standard 5K, 15K and 30K mileage service for hybrid cars and includes what most manufacturers recommend. Call us at 410-381-2700 if you have questions.
Road test & report on any noises or handling problems
Check condition of oil & change oil and filter if needed
Top up fluids and report on their condition
Check underside of car for road damage. Check condition of aerodynamic shields & report. Check cable guides, clips & protectors
Check & adjust tire pressure. Inspect condition of tires
Check exhaust
Check steering
Check suspension
Check CV boots
Check front brake pads, check rear brake pads if applicable, record thickness. Check brake components (Lines, hoses, calipers and rest of hydraulics)
Check lights, wipers and washers
Check belts and hoses
Check air and cabin filters
Check 12-volt battery and leads
Final road test
All items in the 5,000 mile service plus:
Check thickness of rear brake shoes and record thickness.
Check radiator, condenser and intercooler. Recommend service if needed.
Check fuel lines, connectors, fuel tank band, fuel tank vapor system and cap gasket.
Scan computer. Check for predictive codes related to hybrid battery and existing codes related to emission system.
All items in the 5,000 & 15,000 mile service plus:
Check transmission fluid condition and recommend service if needed.
Check condition of rear differential on 4WD vehicles.
Remove spark plugs and check condition. Apply anti-seize to threads if plugs are still serviceable.
Check for special services that might be needed related to the make and type of hybrid.
Check for service updates and recalls.