How Do You Know When You Are Getting a High Quality Auto Repair?
Brian England, Tue, Jul 31, 2012
Almost everyone has experienced the feeling of making a purchase and wondering if they are getting a good deal.  This can be particularly true for auto repairs.  Fortunately, there is a way to help ensure you receive high quality auto service, and it mainly involves doing your homework with the auto repair shop you choose.
#1. Visit the Shop and Take a Look for Yourself – Make sure the staff is friendly and easy to work with.  After all, they will be the people advising you about your auto repair or service.  You'll want to make sure that they are easy to talk to and that they communicate with you in language that you understand.  Additionally, if you'll be waiting for a service to be performed, you'll want to ensure there is a comfortable, clean waiting area.  Some shops even offer snacks, beverages and wifi.
You also should ask to take a look at the shop where the auto mechanics work.  Make sure it looks clean and well organized. Some auto service facilities have observation windows, where you can actually see into the shop from the waiting area. If the staff isn't willing to let you take a look around the shop, maybe you should think about taking your car to another facility that is more open and transparent.
Some of these items may seem unrelated to the quality of the auto repair, but in fact they can be closely correlated.  If a shop takes the time to get the customer service and facility details right, chances are they will adhere to the same high quality practices when servicing your car.  If a shop is dirty or unorganized, it's not a good sign for your auto repair or service — will they leave your car looking the same way?
#2.  Look for Professional Automotive Affiliations. There are a several third party organizations that help to ensure auto repair shops are providing high quality service.  Ask if your auto repair shop is a member of or affiliated with these organizations, and look for the validiation of membership or certification around the shop.  If you don't see it, just ask.  Some of the organizations you might look for include:

ASE Certification – The National Institute for Automotive Service Excellence (ASE) is an independent, not-profit organization that works to improve the overall quality of vehicle repair and service by testing and certifying automotive professionals.  There are over 40 different exams auto service professionals can take, and the exams aren't easy.  In fact, ASE notes that only two out of three test takers pass the exams on their first attempt.  The exams are in different areas.  An example of the types of certifications automotive professionals can receive include those that cover multiple areas like automotive technician and master automotive technician or those that cover single areas like engine repair or heating and air conditioning. Look for the blue and white symbol pictured here that confirms that your shop has ASE certified technicians on staff.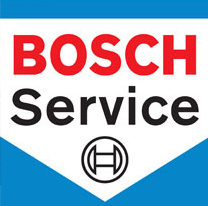 Bosch Service Centers – The automotive division of this leading auto parts manufacturer (the largest original equipment parts manufacturer in the world) maintains a network of service centers that includes some ot the top independent auto repair centers in the country.  In addition to providing member shops with parts, equipment and training, each member shop must undergo a rigorous evaluation process.  The evaluation process ensures that customers of Bosch service centers will receive high quality customer service and reliable repairs.  Bosch requires that shops must emphasize cleanliness; have highly-skilled, certified technicians; have pleasant, helpful employees;  and have the best tools and technical information available.  They basically do the homework for you.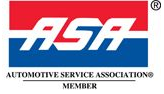 Automotive Service Association (ASA) – This professional association advances professionalism and excellence in the automotive repair industry through education, representation and member services.  By having a code of ethics,  keeping members abreast of technological advances impacting accurate diagnosis of repair, as well as providing information and education on auto shop management and industry regulation, they help ensure their members offer high quality service.
If you do these two things, chances are you'll end up receiving high quality auto service!