10 Things Outstanding BMW, Audi, VW or Mercedes Repair Shops Provide
Brian England, Mon, Nov 12, 2012
If you own a European car (e.g. a BMW, Audi, Mercedes or Volkswagen), and would like to find a place to take your automobile for service or repair, how do you choose the right shop?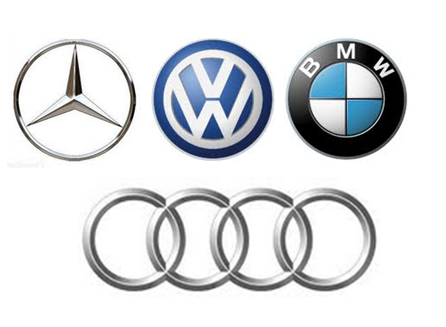 When evaluating an auto service and repair shop it is important to visit the shop and ask for a tour. Then use the check list below to evaluate the shop. If they meet or exceed these items then schedule an appointment for a small service, and see how it goes. Remember, it is very important to establish a working relationship with the shop.  That way, the shop technicians, service advisors and office staff become familiar with your perferences, your car and its history.
Here are ten things a top BMW, VW, Mecedes or Audi service and repair shop should have or provide.
Software that meets or exceeds manufacturers' specifications.
Quality original equipment manufacturer (OEM) parts.
Innovative preventive maintenance that is based on:

Manufactures' recommendations.
Evaluations that are prioritized to reflect safety and reliability first.
Predictive care practices to prevent service breakdowns.
Physical and electronic records that track your service history.
Service reminders that reflect how you drive your car.

Support of the Bosch service network or similar.
2 year / 24 month warranty or better.
Courtesy van to help with your transportation needs.
24 hour, 7 day a week customer support hotline.
Breakdown plan – An auto club plan or insurance set-up that will provide towing assistance in case of a break down.
ASE and Bosch certified technicians.
Other ways to pay your bill (i.e. a Bosch card that gives you 6 months to pay).
If the repair shop you're looking for doesn't provide these items, keep looking.  You've invested in a quality automobile.  Invest in a quality auto shop too!