The New Mini Vision – Coming Soon to the DC / Baltimore Metro Area
Brian England, Thu, Jan 09, 2014
Here is a spy photo of the next generation of the Mini hardtop.
I am sure that it will be a while before we see this fun British-built car on the streets of Baltimore (so don't head over to Mini of Baltimore just yet to check it out) but it is cool to see what they have lined up for the Spring of 2014.
In addition to offering more space (e.g. more shoulder, cargo, and leg room), there are quite a few updates planned…
Changes include:
New hexagonal grill
Large gauges over the steering wheel with speed, tach, gas, and navigation info
Driving lights inboard (i.e. not on the outside edge)
A self-parking feature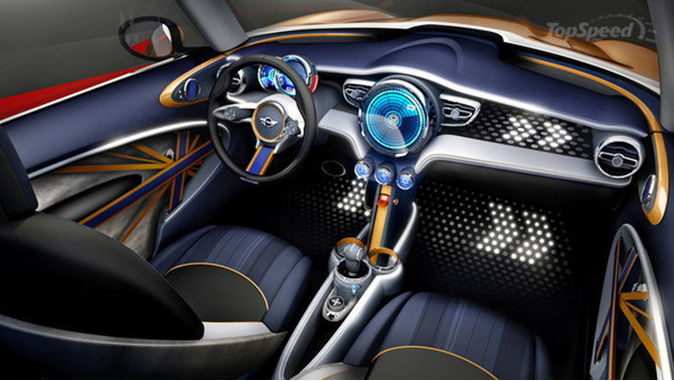 On the Mini website, they highlight their new "Head Up Display" (HUD) which makes it very easy get a quick check of your speed and navigation.
Under the hood, Mini plans to offer a new three cylinder engine along with the conventional four cylinder engines.  Mini will also offer their 2 liter twin power turbo engine.
I would like to see an all electric version of the Mini. It would add a lot of reliability to this vehicle that is plagued with failures after 50k miles.
Other upgrades they have planned include adjustable driving modes,  a green mode for maximum efficiency, a sport mode for a sportier driving experience, and a mid-range mode.
Check out their site for more info.
The new Mini is scheduled to be unveiled at the North American International Auto Show in Detroit.  The press preview begins on January 13 so there will likely be more news then.  The Washington, D.C. Auto Show runs January 23rd – February 2nd and the 2014 Motor Trend Auto Show comes to Baltimore February 6th – 9th.