Top 10 Ways to Love Your Car in 2018
Brian England, Fri, Dec 29, 2017
Are you familiar with David Letterman's Top Ten List that started back in the 1980s? Even though we're missing real "punch lines," here's our top ten list to start out 2018 with a bit of retro flare!
Drumroll please…….
Here are the Top Ten Ways to Love Your Car in 2018.
#10 Take a Photo With Your Car – Just think about it.  How much time do you spend in your car?  If you commute back and forth to work for 20 minutes per day in ten years that's about 100,000 minutes in the car — not a small chunk of time.
In the earlier part of the 20th century, people seemed to appreciate their cars a little bit more.  They were always taking "car" photos.  These days, how many of these photos do you see?  So go ahead, preserve that image for posterity.
A bit old fashioned for your taste?  Snap a 21st century selfie with your car and post it to our facebook page.  We would love to see them!
#9 – Toss Out All That Extra Junk
Chances are your car doesn't look quite as junky as this one, but are you headed in this direction?
If so, make 2018 the year to turn over a new leaf and clear out all the junk.  You can increase your mileage just by decreasing the weight you are lugging around in your car –not to mention the fact that there will be more room for passengers.
#8 – Clean That Interior Windshield
Okay, we know the photo is an exaggeration, but for some people, perhaps not.  What happens when you get a little sunglare on your windshield?  Do fingerprints, dirt and residue from the last five years become 'glaringly' obvious?  If so, show that windshield some TLC and clean the interior.
#7 – Keep the Tires Properly Inflated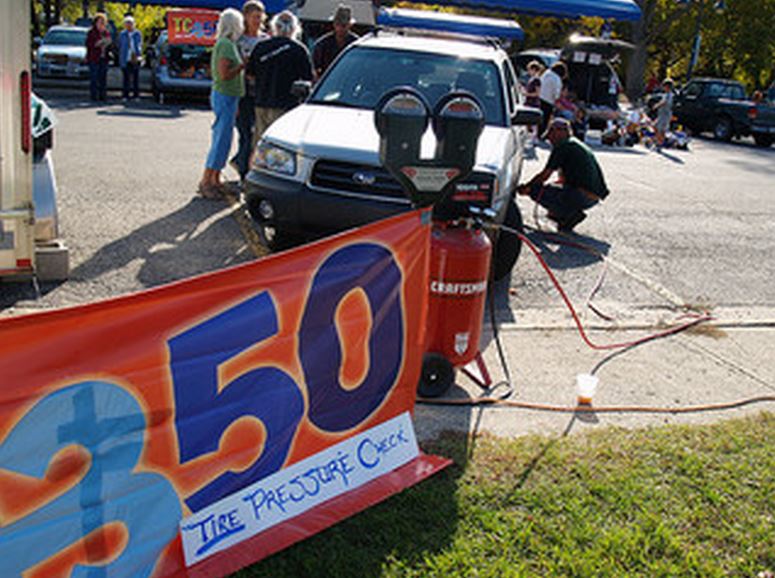 In addition to helping you get better mileage, properly inflated car tires can actually help your tires last longer, not to mention enhancing tire safety.  So, don't ignore that tire pressure warning light, or if you don't have a warning light, be sure to regularly check the tire pressure.
#6 – Clean off the Windshield Wipers
There's a bit of a "clean theme" going on in this blog article, but what we really wanted to do is to highlight some items people may not think of. Cleaning the windshield wipers is one of those things.  Carry some alcohol wipes around in your glove compartment and use them to clean the windshield wipers whenever you feel it's necessary.  We did a demo of this at last years' Howard County Greenfest and it was very well received.
#5.  Change the Oil on Schedule
If you don't do anything else one of the best ways to love your car is to get the oil changed on schedule.  We can help you find out exactly the right auto change schedule based on your driving habits with our oil change consultation.
#4 Why Stop at Just Oil Changes?  Get Your Car Serviced on Schedule
Need we really say more here?  If you follow a regularly scheduled preventive maintenance plan you can expect your car to last for 200,000 to 300,000 miles before repairs and expenses really start to climb.  And, no matter how you calculate it, over the long term it's much less expensive to keep your car well maintained than to have to purchase a new car every four or five years, or to need an engine replacement early.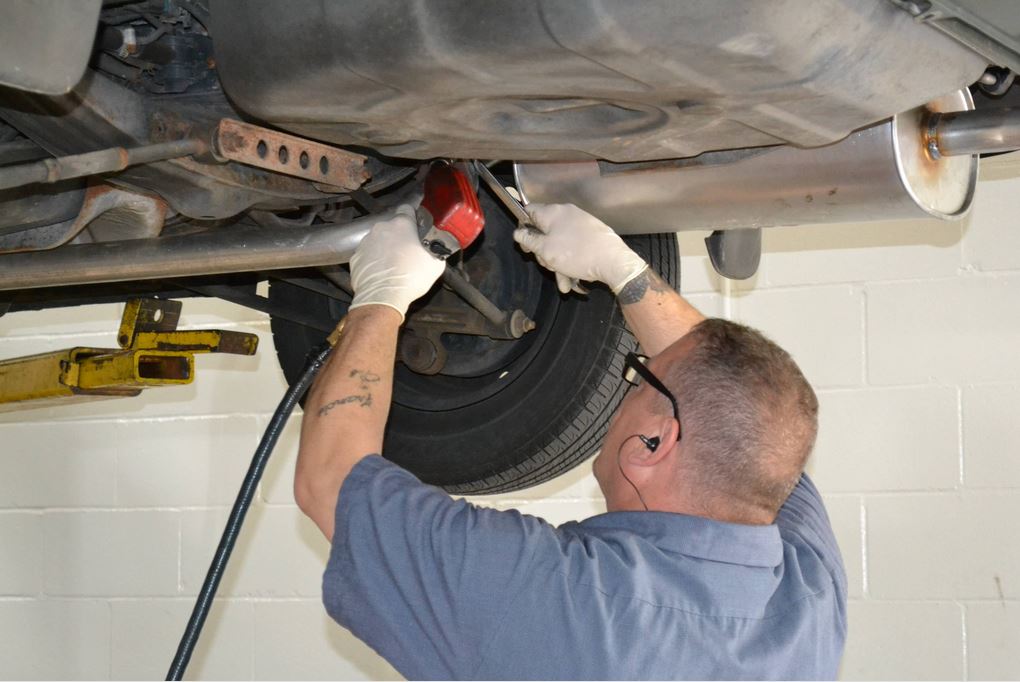 #3 Use Premium Gasoline if it's Recommended
Some cars are actually built to perform better with premium gasoline.  Pop open the gasoline hatch and read the label that's beside the gas tank or check the manual.  If it says "premium recommended" give your engine a little TLC with premium gasoline.  Now with gas prices at their lowest since 2008, it's a bit easier on the wallet.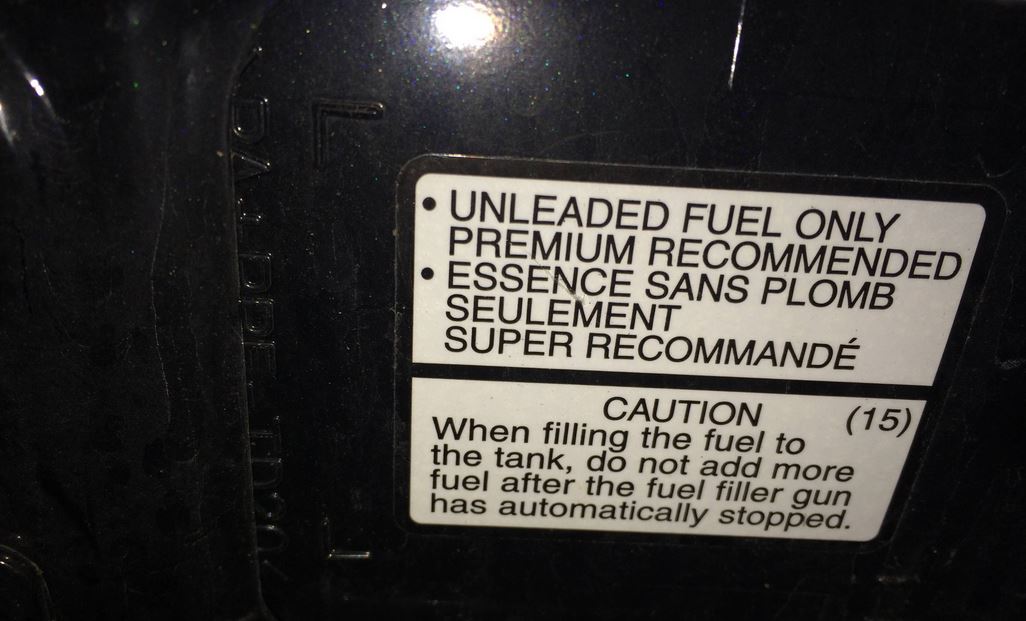 #2 Switch to Rubber Mats for the Winter.
Give your car's carpets a break by switching to rubber mats for the winter time.  With all the salt, slush and mess that can come with winter, this simple switch will definitely keep your car's carpets looking cleaner a lot longer.
Don't let not finding a matching color stop you, go for the clear plastic if you can't find exactly the right color. Below is example of a custom plastic floor mat cover for a Corvette, but you can find them online for many makes and models.
And….. the #1 Way to Love Your Car in 2018….
Bring it to BA Auto Care for servicing of course.  We really will help you take great care of your car.  From tires to oil changes to helping you decide on the right car to purchase. We'll even give you a complimentary cup of coffee and snap a photo of you and your car!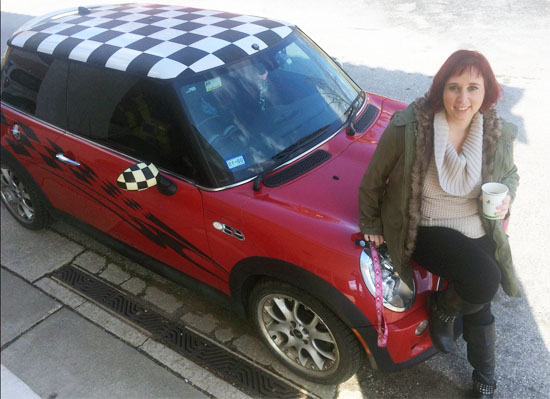 We aim to be a great partner in helping you care for your car.