Mini Cooper – 10 Quick Facts
Brian England, Thu, Feb 06, 2014
We've been doing quite a few Mini Cooper blogs lately, so let's keep the fun rolling…. Here are a few Mini Cooper facts you may not know.
The first generation covers 2003-2007. The second generation covers 2008-2013. And now there's the "New Generation"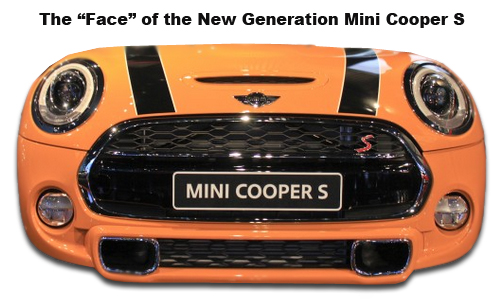 This New Generation has:
All new chassis and suspension parts.  They have added electronic controls so you can adjust the ride of the vehicle.
134 horsepower, 1.5 liter, 3 cylinder, turbo-charged engine.
The S model has a 2.0 liter, 4 cylinder, turbo-charged engine.
There is a new, 6 speed manual transmission available.
Two new automatic transmissions. If you buy the navigation system, it will learn your routes and even change gears in anticipation of a sharp turn.
Base price: $21,500 for the hatch back. Add $6k for the soft top.
MPG 32 city/40 highway
A stop start feature that shuts off the engine when you stop and starts it when you take off again is what gives you great gas mileage.
The speedometer has moved from center position to right in front of driver.
Total weigh 2550 pounds, so it's a great bargain at $8 a pound!
Check out our Mini Cooper home page for more info, particularly on servicing a Mini Cooper.