Make Sure You Discuss These 5 Key Items When Your Car Is In for Servicing or Repairs
Dorothy George, Wed, Feb 07, 2018
So, you've made an appointment to have your car serviced. What information do you want to make sure you cover with your auto service advisor? And conversely, what do you want to make sure that your auto repair shop communicates to you?
Some customers, new to BA Auto Care, tell us that negative experiences elsewhere are what sent them hunting for a new auto repair shop to perform their vehicle maintenance and repairs. As can occur in many relationships, communication issues are often a factor in contributing to those bad experiences. A shop may over-sell what's actually needed, causing extra expense. A shop may provide too little information for a customer to make a well-informed decision about whether or when to invest in a needed repair. Or, the customer may not understand the work being performed on the vehicle.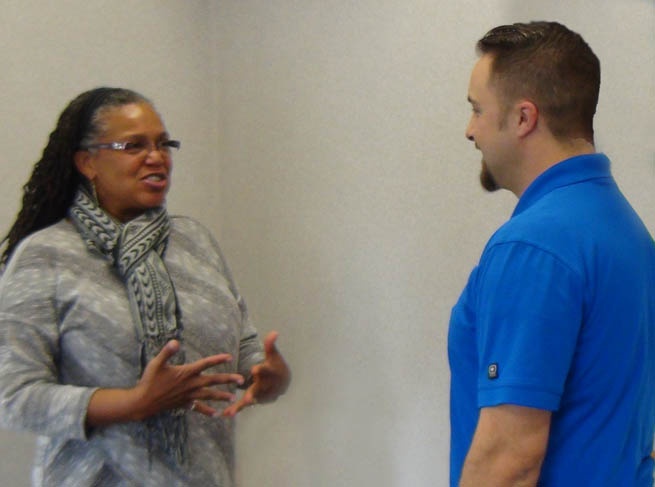 One way to avoid these communication issues is to be prepared to discuss critical information with your auto repair shop. Here are some things you should expect to review with the service manager or technician when your vehicle is in for service or repair.
Requested Service or Repair –

Let's begin with the obvious.  You want to make sure you communicate why you are 

bringing your car into the shop. If you are bringing your car in for a repair, you may want to complete a 

diagnostic form

 

prior to your arrival to ensure that you can thoroughly discuss concerns about your vehicle with the service manager or technician.
If you are going to a new shop, be sure to cover any concerns about your vehicle service history. We like to begin by having our new customers fill out a "New Customer Information Form." It covers maintenance preferences, practices, and expectations. This helps us to ensure greater quality in servicing the customer's vehicle as well as to align our services with the customer's needs.
Many of our regular customers just ask us to check their service records and advise them on what scheduled maintenance service is needed.  That's one of the advantages of going to a full-service auto shop for all your vehicle repair and service needs.  The shop has your vehicle history and can ensure you are up-to-date on factory recommended services.
The Preliminary Estimate & Authorizations –   Every shop you go to should give you a preliminary estimate. The estimate should address the services, issues or concerns you discussed with the auto service manager or technician. If something you spoke about isn't mentioned, be sure to ask about it.
A Confirmed Initial Authorization Amount – Confirm the agreed upon amount to make sure you're on the same page with your auto shop. If it's going to be difficult to reach you during the day, you may want to allow some additional leeway in the authorized amount so that the mechanics can perform the needed repairs and still have your car ready at the agreed upon time.
Service Updates & Additional Authorization Totals (if applicable) – While your vehicle is in the shop, you should expect to be advised of any delays or unexpected issues. Sometimes a needed part may not be available, and your auto repair shop should let you know about this type of issue right away.
Your auto shop should also be sure to let you know of any additional expenses to cover unanticipated services or parts before they are performed or installed. This avoids payment surprises when picking up your vehicle. If they are recommending something you weren't anticipating, ask if it's essential to the safety and performance of your vehicle or whether it can be postponed. As part of this conversation, be sure to specify what items you authorize to be performed and what items you want postponed. And, if you don't understand a service, don't be afraid to ask that it be explained again or in more detail.
A Completion Notification – Lastly, your shop should let you know when the service on your vehicle has been completed and your car is ready for pickup.
This service diagram below outlines the process we follow at BA Auto Care.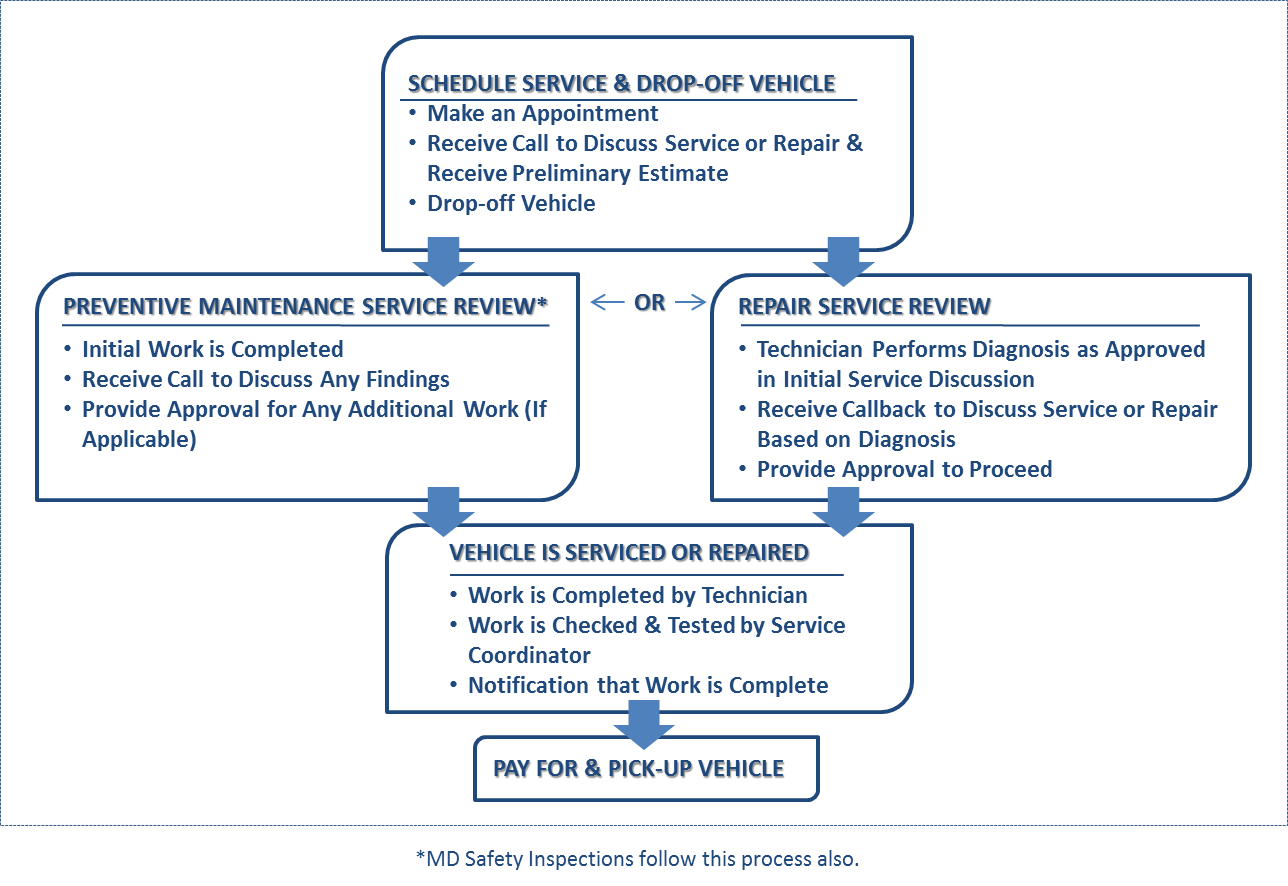 Do you have other questions? Just use our "Contact Us" form or look for common questions we've answered on our "FAQs" page.
Note: This blog post was originally published in September, 2011, but we've updated it to reflect new policies implemented at BA Auto Care.