The BA Auto Care Apprenticeship Program
Brian England, Mon, Jul 29, 2019
40 Years of educating the next generation of certified auto repair technicians
At the beginning of the year, my daughter Sandi and I reviewed BA Auto Care's Apprenticeship Plan to see what has worked over four decades and to design a program that would be successful in the 21st century. Our Maryland Certified apprenticeship plan has been in place for 40 years now and has been an important ingredient to our success as a top tier automotive repair shop.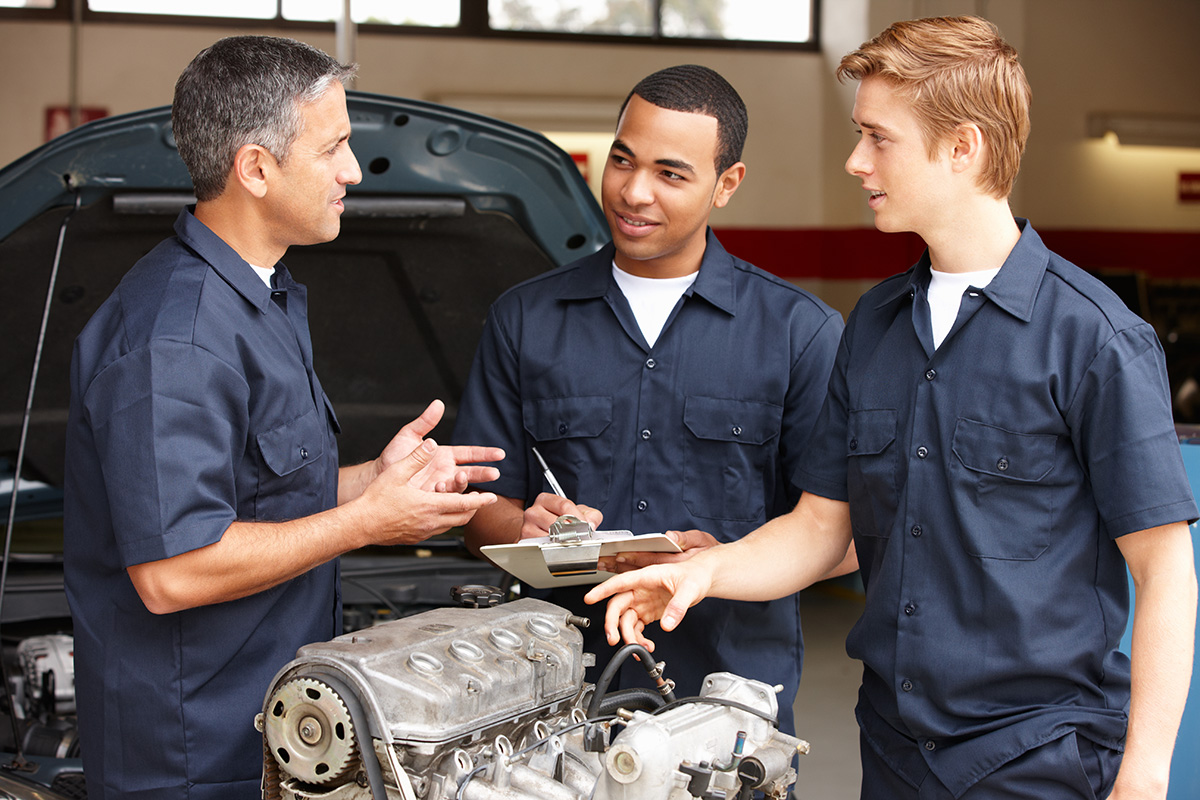 Our first apprentice was Kurt Robinson. Kurt was from same family that the Robinson Nature Center was named after. He went on to become an engineer for the City of Portland. It might not be Automotive Engineering, but it is still engineering!
While Sandi and I were reviewing our current program, two things significant changes happened. Howard County hosted its first Apprentice Job Fair and Maryland launched a program that promotes apprenticeships while students are still in high school. This coordinated approach means that students can begin to match their education to a career earlier. The Apprenticeship Maryland Program (AMP) is for students 16 and up.
Our apprenticeship program has been critical to our success. Ben, our current lead technician, was the first apprentice we hired after moving into our current location 20 years ago. He has excelled as a technician and has done a remarkable job keeping our shop up to date by embracing the latest industry technologies.
Ben coordinates with Jon, one of our other skilled technicians, to oversee the training of our apprentices. Closely monitoring apprentices and providing them with hands on mentoring is critical to the success of our program. Each apprentice carries a detailed how to guide that details the best practices for all the services we perform here at BA Auto Care. To begin their learning experience, they spend time observing a skilled technician perform a job. When we think they have mastered our high standards, we allow them to perform the job on their own but under the watchful eye of one of our skilled techs.
Our apprenticeship program requires attending an automotive program. Both of our current apprentices attend Catonsville College Baltimore County. At the end of the 3 year program they will receive an associate degree.
Our apprentice to technician ratio is one of the best in the area with 6 skilled technicians to two apprentices. At many shops, especially dealerships, it's the other way around.
Growing the next generation of skilled automotive technicians is critically important for our business and our industry. Currently there are vacancies for 50,000 skilled technicians. Ironically this is the same number as when I emigrated to the United States 47 years ago to fill a vacancy at an automotive shop in Rockville, Maryland.