Part 2 – How is Your Auto Mechanic Being Paid ?
Brian England, Mon, Nov 07, 2011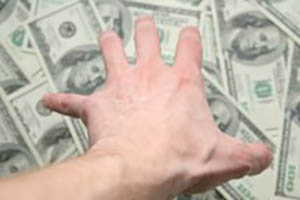 A while back, I wrote a blog, "Incentives and Auto Repair – How is Your Technician Being Paid?".  As it turns out, that blog post, dealing with flat rate plans, has been one of our most popular blogs. Often, when we deal with companies, we don't know how the employees are being paid.  It's our belief that an educated customer is our best customer; so I thought I would revisit the topic from another angle.
If you are in a service business it's important to have specific quality control guidelines in place to ensure that each customer buying that service receives the same level and quality of service. For example, a new employee or apprentice that's just learning could take twice as long to perform a service as a more seasoned employee.  Does that mean you should pay more?  Absolutely not.  That's why we use industry standards to determine the time alloted for specific services.  So even if someone takes longer to perform a service, you won't be charged more.  Our technicians are paid an hourly rate that is not linked to specific jobs.  They have no incentive to stretch out the time it takes to complete a job.
Beyond that, we try to provide our employees with good compensation packages, because if employees are happy with a company, chances are they will perform a better job.  Ultimately, happier employees translates to better service for you.
Bob Cooper, of Elite, a company that provides business-building solutions for the automotive industry, recommends that the following elements be included in a great compensation plan for automotive technicians.
Basic compensation plans should be based on skills as measured by years of experience, ASE certification tests, and MD Inspection certification.
Each employee should have the chance to earn a higher income.
Exemplary Performance Rewards for outside-the-box ideas.
Secure employment — a financially stable business.
Strong company leadership and a clear vision of the company's goals.
Compensation for years of company service (e.g. 401k plans, vacations, etc.)
A benefit package.
A continuing education plan for personal development as well as job training.
Data gathered from the internet [e.g. International Automotive Technicians Network (iATN), etc. ]  and other industry educators and businesses.