The Auto Shop Road Test – Why Your Mileage is Different at Pick-up
Brian England, Tue, Jun 10, 2014
When you bring your car in for servicing at BA Auto Care we road test your car.   We test it before we bring it into the shop for servicing (AM Road Testing) and after the repair or maintenance work has been completed (PM Road Testing).  That's why your mileage won't be exactly the same as when you dropped your car off.  Of course, we aren't just taking your car out for a spin.  This step is a critical part of your cars sevicing.  Here's what we look for and why.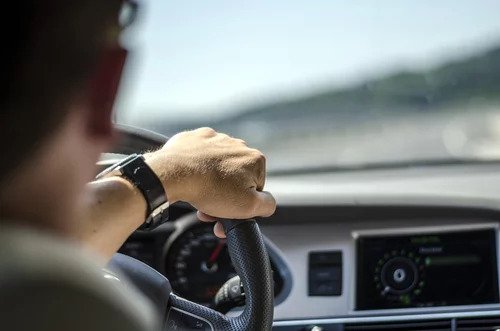 AM Road Testing
One of the most important tasks our auto technician performs before bringing your vehicle into the workshop for servicing is the pre-service road test. Every car serviced by our technicians has a road test except when we are replacing a bulb.
Why is the Road Test So Important?
The primary reason we do an AM road test is to establish a base line.  We need to understand several things about your car like: how does the vehicle steer, brake, react over bumps, shift, sound, smell, perform… the list goes on and on! There are also the electrical items: wipers, air conditioning, gauges and warning lights. In understanding what's going on with a vehicle, there is nothing like actually experiencing it.  What sounds to you like a loud click, may sound different to your auto technician. Actually driving the car is the best way to get at this baseline.
The technician keeps all these items from the road test in his mind while he is performing the service on your car so that he can provide you with an accurate report on your vehicle's condition. This baseline report is performed  and saved every time you come in for maintenance.  It doesn't matter if it is the smallest $38 – 3750 mile oil change service or the larger three year 30,000 mile service.
PM road testing
After completing the service or repair we take your car back on the road again to test it. The technician keeps in mind the AM road test in order to determine if anything has changed. Has that wheel bearing noise gone away after changing the bearing? Are there any noises now that were covered up by that loud humming wheel bearing? Is everything 100%?
Final PM road test by our service advisers.
Importantly, the PM road test performed by the auto technician is not the final PM test! It is now up to the office staff, specifically the service advisers, to test the vehicle and make sure all the customer's concerns have been addressed, and the vehicle is performing well.
Once this final test has been completed the car is backed into a parking spot.  At this point we look around the vehicle to make sure the car is as clean or cleaner than when it came in. Finally, we take a look around the engine compartment and check under the car to make sure there are not any oil drips.
Now, with that final road test and inspection completed, your vehicle is ready for you to pick it up.