Smoking Car? 6 Types of Auto Related Vapor / Smoke to Be Aware Of
Brian England, Thu, Nov 20, 2014
Don't let smoke get in your eyes!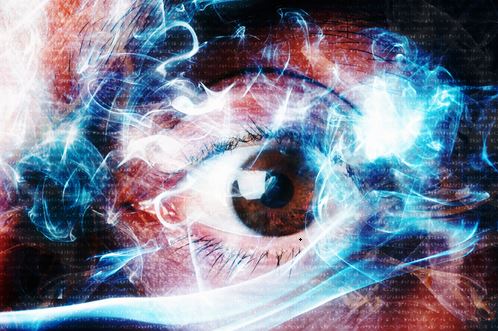 Every third Thursday in November is the American Cancer Society's designated day for the Great American Smokeout. Today, people all over the country are taking steps to quit smoking. Just like it's a good idea for people not to smoke, it's definitely something you don't want to see your car doing.  There is one thing the internal combustion engines (ICE) should not do, and that's smoke.
The smoke coming from your tailpipe should, for the most part, be invisible except on very cold days when the water in the exhaust shows up as water vapor. In fact, for every gallon of gas you use, your car produces one gallon of water. Excessive smoke is one of the things they check for in emissions inspections. So aside from those "very chilly days", it's important to know when a smoking car could be a signal of trouble. Here is a list of 6 different types of automobile related smoke or vapor that you should be aware of.
Icy cold vapor from heating and air conditioning ducts. – This is caused by a change in temperature of the AC evaporator core. This mainly happens on very humid days and clears in a few seconds, so it's nothing to worry about.
A damp chemical smoke/steam/smell from vents. – This is not good news. It could be the heater core. This small radiator device is buried in the dash, and hot coolant from the engine flows through it. With age or neglect it can start to deteriorate and leak into the vent system. If this happens, you should limit your use of the car and have it repaired as soon as possible.
An electrical burning smell with or without smoke. – This is a major problem and should be tended to right away. It is best not to drive the car when this happens. The good news is electrical issues of this type are rare in newer vehicles. Be aware that if you have experienced a musty smell and water leaks into the car this can short circuit the parts of the electrical system. Cars have many computers and those located near the floor can be prone to getting wet and shorting out.
Steam rising from front of car or from under the hood. This can be as innocent as a rain soaked radiator drying out to a major coolant leak. The later has the same chemical smell as the leaking heater core. It is also associated with colored fluid on the ground.
A bluish smoke coming from your car that smells like cooking oil burning. This signals that there is an oil leak that is running or seeping on to a hot part of the engine. This should be attended to ASAP. You might also smell this inside the car.
A white smoke/vapor with a strong smell of gasoline. – This is the scariest of all.  If this happens do not open the hood. Evacuate the car, and get as far away from the car as you can.  Then call 911.
These tips should help you guide your way through any auto related smoke.  Whether it's your car smoking or the smoke of someone's cigarette, don't let smoke cloud your vision. And, on this day, the Great American Smokeout of 2014, help a friend stop smoking by giving them the support they need to quit!
Is smoke coming from your car?  Call us at 410-381-2700 to schedule an appointment to have your car checked out, or use the button below to schedule an appointment online.