My Nissan has a Fluctuating Idle When Hot. Is this a Problem?
Brian England, Tue, Feb 03, 2015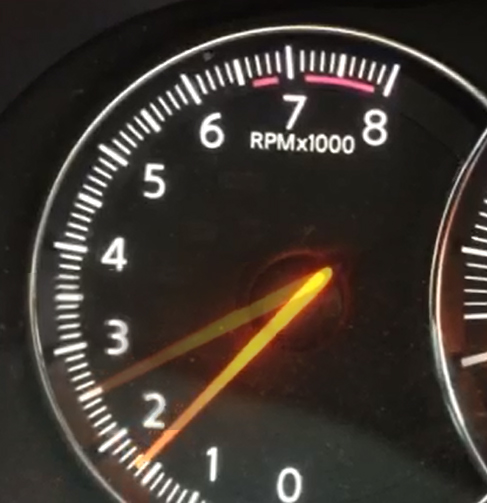 In general a fluctuating idle is not a serious problem; however, if it is accompanied by the check engine light coming on or the engine stalling that is more cause for concern.
In the video below, the idle on this 2009 Nissan Maxima is fluctuating.
A fluctuating idle can be caused by many things.  A common cause is a vacuum leak. But like all problems, a logical step-by-step process to diagnose the problem should be followed. Some preventive maintenance items that can cause this problem include a dirty throttle body, an old PCV valve and related hoses, or a build-up of carbon on high mileage vehicles.
If you are experiencing this problem, start out by observing what is going on.  Use our diagnostic form as a guide in helping you to record when the problem is occurring and exactly what is occurring,
Once you've finished recording the observations on the form, take it to your favorite automotive shop and have your service adviser or mechanic observe the problem first hand with you.  That way, you'll both be on the same page at the start of the diagnosis.
This article lists a number of other items that could cause the problem.  That's why a proper diagnosis is so important.
If you are experiencing this problem and live in the Columbia, MD area, schedule an appointment.  We'll help you get to the bottom of the problem.