Daytime Running Lights – Some Things You Should Know
Brian England, Wed, Apr 27, 2016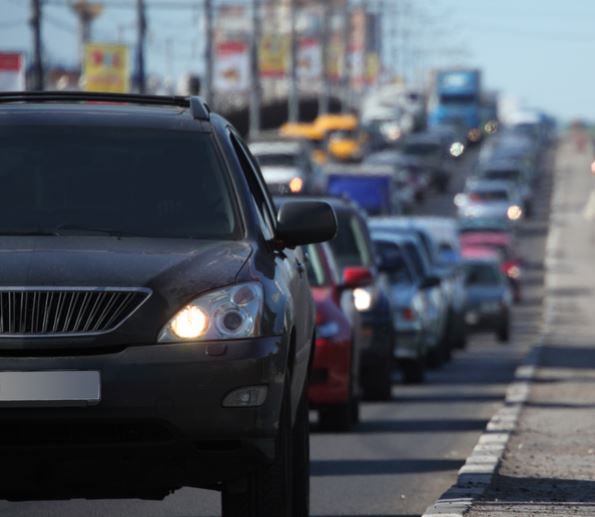 Daytime running lights have been around for a while, but many people still don't know exactly how they function as well as the benefits to drivers.  Here is a question we have gotten on occasion:
"My car has daytime running lights.
Do I still need to put my headlights on when it rains?"
The answer is yes, because when DRL's are on, the rear taillights do not come on! Many people don't know this, and it is one of the few negatives of DRL's.  Here are a few more pros and cons.
Pros:
Because they are "lights" they make it easier to see in general.  For example, they make it easier to see a dark colored car or a car that may blend easily with the background.
They make it much easier to see cars in low light situations. This is particularly true for on-coming vehicles.
It is easier to spot cars in high-glare, shade, high dust, and dusk situations with them.
They have reduced head-on collisions on two-lane roads.
They grab your attention faster than a car without DRL's, and thus you have a few split seconds more to react and adjus. This makes a big difference in dangerous situations.
People don't have to remember to turn on their headlights every time it gets dark.
DRL prevent people from trying to save their bulbs or battery by driving with just their parking lights on at dusk.
Cons
They can be annoying when DRL equipped cars are behind a motorist on the highway, especially if they are tailgating. They can turn the rear-view mirror into a distraction.
If all cars have DRLs on during the day your car will no longer be different. It won't stand out from the rest of the vehicles
On some vehicles the height of the DRL is such that it can blind drivers coming the other way on two lane roads.
Some drivers forget to turn on their low beams at night. When this happens, they run the risk of being rear-ended because the rear lights are not on.
It can be harder to see the turn signal on some vehicles due to DRL.
Of course if your lights are on all the time, you'll require more bulb changes. (Be sure to check your lights on a regular basis.)
We believe that overall DRL's seem to be a positive advancement for auto safety.  It's just important that we understand exactly how they function as well as what the downsides may be  in order to maximize driver safety.