Tire Pressure Light On, but Tires Properly Inflated?
Brian England, Mon, Dec 04, 2017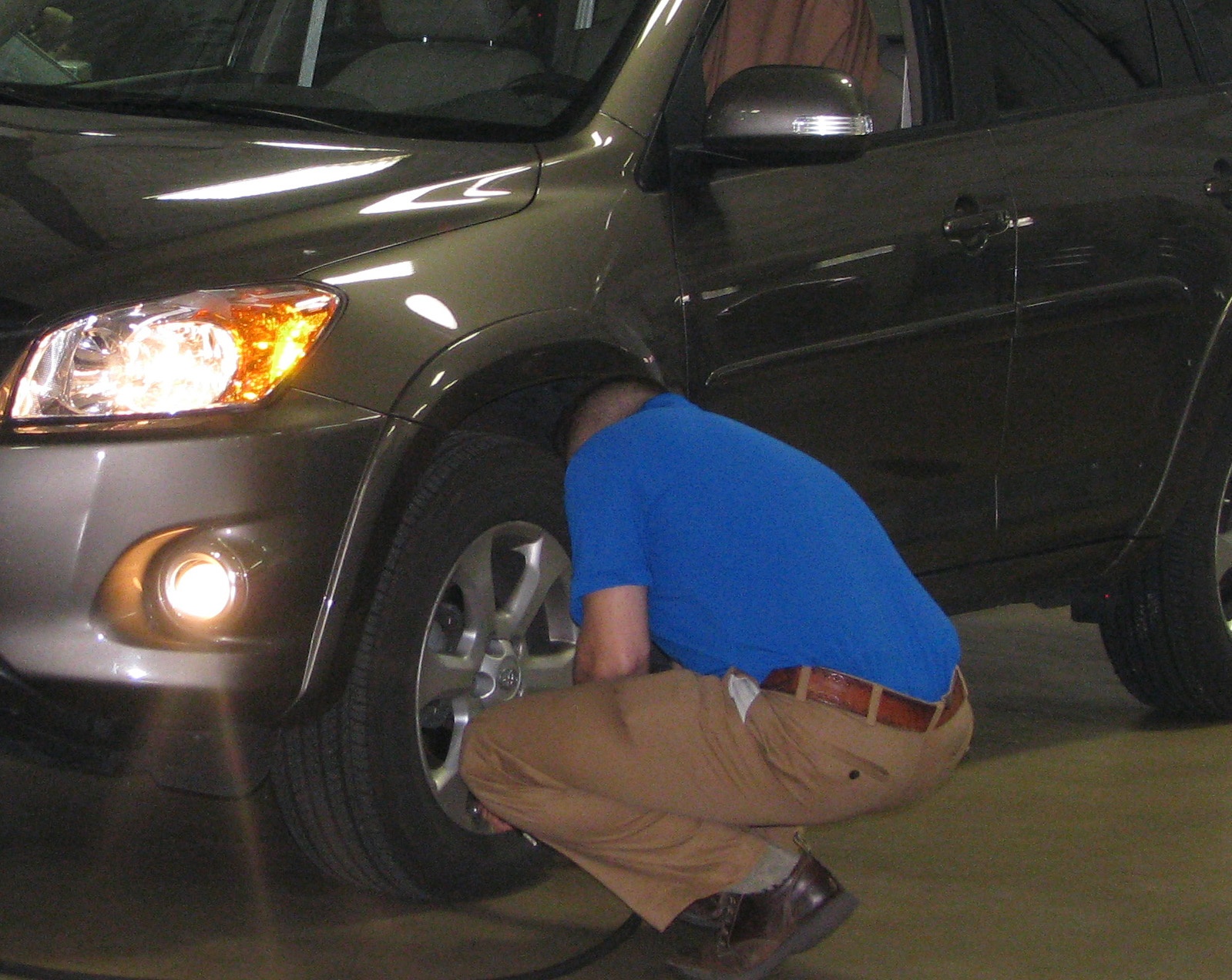 Recently a customer brought in their 2010 Lexus GX 460 because the Tire Pressure Monitoring System (TPMS) light was on. The customer had checked each tire with a gauge and found that every tire was determined to be at the correct pressure. The BA auto mechanic who worked on this case was Jon. He checked all the tires with our tire pressure scan tool out and confirmed that in fact, all the sensors were transmitting a signal. This is important because if one of the tires isn't transmitting a signal, that would be a reason for the TPMS warning light to come on.
At that point, Jon talked to the customer about next steps. This included reviewing the diagnostic pathway and approximately what it would cost to get to the source of the problem.
Of course, Jon had already confirmed that all the tires were transmitting a signal, but when he dug further into the issue, he found that this TPMS issue pointed to a problem with the spare tire. (Did you know that the TPMS was linked to your spare tire also? Not everyone realizes this.) In this case, for some reason, the fact that the spare tire was not properly transmitting a signal wasn't showing up in the data, but why not?
As it turned out, the spare tire monitoring system simply needed to be reset so that the TPMS would see this sensor. The technician went through the reset process, and everything went back to working correctly.
The TPMS system has saved many lives by warning drivers when they have an under inflated tire. It's very important to have confidence in the system. If your TPMS light comes on, check the tire pressures with a gauge as soon as possible. And, if your readings show that your tires are properly inflated, stop by your local auto shop, and they can help you get to the root of the problem.
No matter how good or expensive your tires are, if they aren't properly inflated, or there's some type of problem, you have a safety issue. And for you old guys, remember the famous Michelin tagline from the 1980's, "Because so much is riding on your tires."
Well, they were right.  There is a lot riding on your tires, and now we have a system that can forewarn you of danger. Plus, winter is coming, and tires are critical to winter safety, so, don't ignore the TPMS light!